Maximize Elastic Performance & Reduce Costs
When it comes to elastic strands for disposable hygiene products, Brilliance is a game changer. The world's first high-performance olefin elastic attachment adhesive delivers excellent performance on all elastic strands. The result is the flexibility you need to adapt to changing demands like softness, improved fit, a more cost-effective product, and more.
Proven, consistent creep retention across elastics
Uniquely formulated to deliver powerful stress performance, Brilliance has proven itself to be the only adhesive you need for all your stress bonding applications. Regardless of the elastic strand, our elastic attachment adhesive will consistently flex with every move and remain locked in place to prevent leakage. Plus, Brilliance also offers superior performance for ear tack down and ear attachment.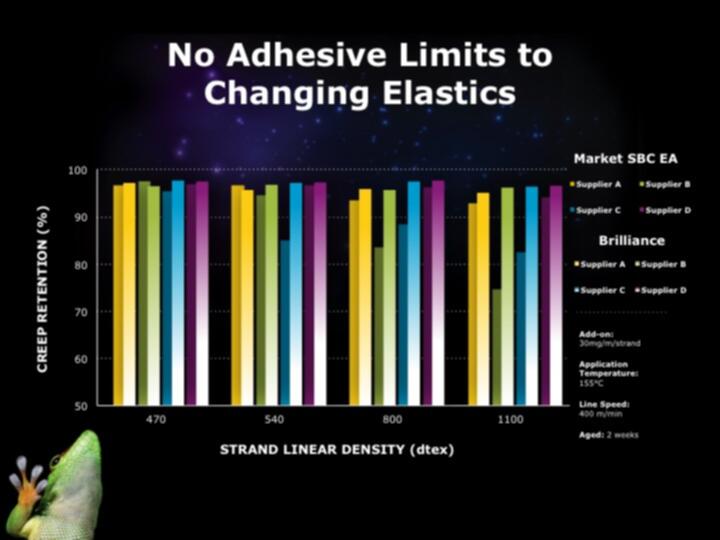 Find out more about how Brilliance can expand your flexibility, improve performance and strengthen operational efficiencies. Talk to us.
Keep Reading
Find out why powerful creep and shear performance are vital in elastic attachment adhesives.