Increase Operational Efficiency & Productivity
Working on the floor just got so much easier, faster, and productive. Brilliance, the world's first high-performance olefin elastic attachment adhesive, eliminates the need to choose between high performance and enhanced operational efficiencies. Brilliance delivers both.
Optimize performance across production lines
You know the downtime, hassles, and inconsistencies that come from having different manufacturing line configurations, application systems, or disposable hygiene product designs – any difference across lines can negatively impact productivity and product performance. Despite line differences, Brilliance adhesive is proven to deliver exacting pattern precision, even when settings like temperature, line speed, or viscosity require changes. Creep and shear are maintained for a robust, reliable performance in your baby care and adult incontinence products. Bleedthrough, overspray, or distortion are reduced for less downtime and easier processability.
Grow productivity | Boost performance
Brilliance means no adhesive limits to changing application heads, substrates, elastics, line speeds or viscosity.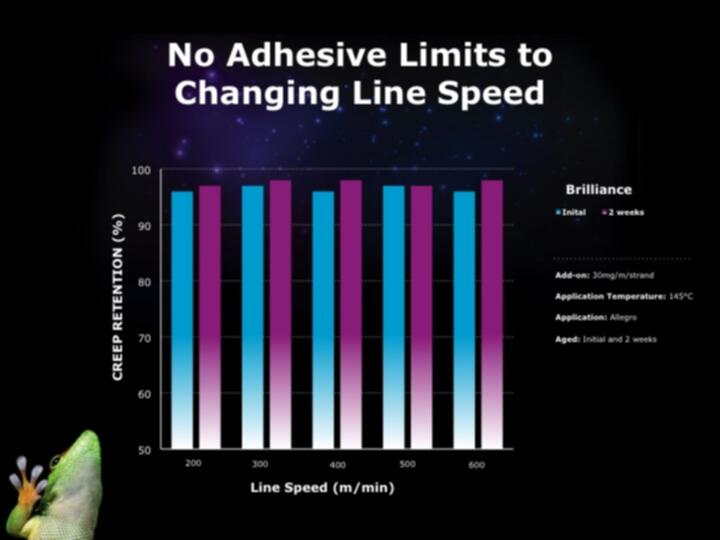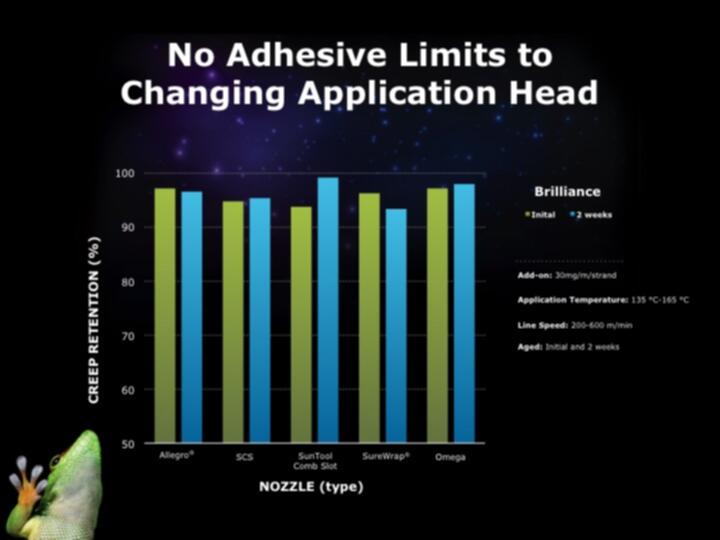 Find out more about how Brilliance can improve performance and strengthen operational efficiencies. Talk to us.
Keep Reading
Find out why powerful creep and shear performance are vital in elastic attachment adhesives.