The key to the sticky substance's success is the fact it's reusable, making it an ideal alternative to drawing pins and sticky tape, with thousands of other uses around the home, office and school... in fact almost anywhere. It's also clean to use and non-toxic, making it safe for all the family. At concept stage, Blu Tack® reusable adhesive was white. It was then that consumer research revealed concerns that this new tack may be mistaken for confectionery by children. Bostik therefore turned its tack blue, and that's remained its distinguishable colour ever since.
The product was launched in early 1970 into a market with no knowledge of reusable 'putty like' adhesives. 'The initial reaction was poor due to the lack of awareness of the product's potential uses', explains Sjef Christiansen, Global Director - Consumer at Bostik, 'through TV advertising and word of mouth, the product quickly entered the growth phase of its life cycle'. Within ten years of its launch, Blu Tack® reusable adhesive had become a household name. It now commands a dominant brand share of the adhesive tack market.

Nowadays, the reusable adhesive comes in multiple colours. The product holds a leading position in some geographic regions such as the United Kingdom, South Africa and Asia Pacific. In Australia, a Blu Tack® pack is sold every five seconds. "More than a product, Blu Tack® reusable adhesive is a heritage brand for Bostik. "says Vincent Legros, Chairman and CEO of Bostik," it illustrates our philosophy of creating smart adhesives for consumers that are multi-functional, easy-to-use and for all kinds of creativity'.

The 50th birthday of this emblematic brand of Bostik will be marked by a series of local initiatives (competitions, in-store promotions, advertising and social media campaigns, etc.) and will be celebrated with the wider 'Tackers' community.

*Blu Tack ® is marketed under the brand 'Prestik' in South Africa, Namibia, Mozambique, Zimbabwe, Zambia, Mauritius, Seychelles, Malawi, Swaziland, Botswana.
Visit the dedicated website : blu-tack.co.uk

About Bostik, an Arkema company
Bostik, a subsidiary of the Arkema Group and a global player in specialty adhesives for the construction, consumer and industrial markets, develops innovative and multifunctional sealing and bonding solutions that have been shaping our daily lives for over 130 years. With an annual sales of 2.1 billion euros in 2019 and a presence in more than 40 countries with more than 6,000 employees, the company is committed to meeting the major ecological, energy and technological challenges through its innovations. It conducts its activities in a process of permanent dialogue and operational excellence to meet the expectations of its customers and partners. www.bostik.com
StayX Adhesive Technology delivers best-in-class performance for stay-in-place, verified by patent-pending test
Bostik, a global leader in pad attachment adhesives, is launching a new adhesive technology for the ...
Read more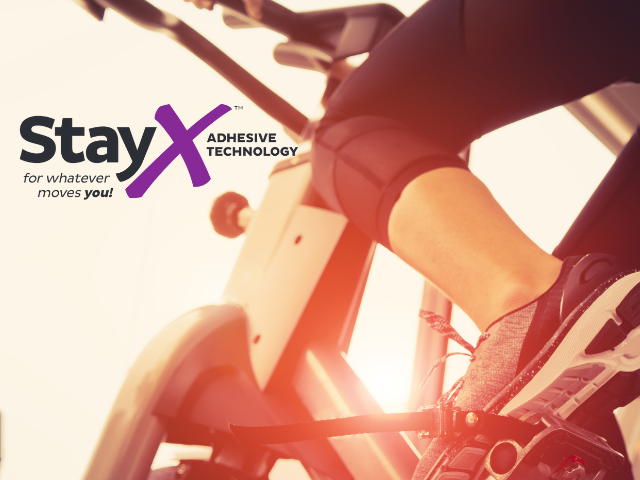 Bostik launches the Bostik Academy
At Bostik we know that smart solutions come from hard work, knowledge and training. That's ...
Read more