12/21/2020 - 10 min
3 Resilient Flooring Trends and How to Address Them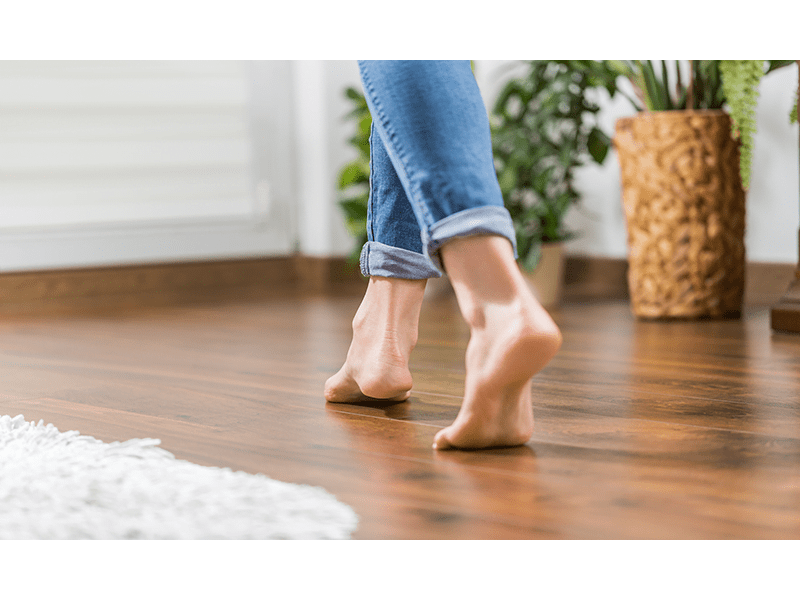 It's important to manufacture different types of resilient flooring to address consumer trends like improved sustainability, enhanced "wood-look" and increased durability. Get in the know about these trends and the types of resilient flooring that can address them.
Trend 1: Improved Sustainability
More and more consumers are looking for ways to make their homes more sustainable. In addition to trends like solar paneling and energy efficiency, homeowners are now favoring eco-friendly building materials.
However, until recently, many resilient flooring types required nonrenewable resources to manufacture, which made it difficult to address consumers' desire for sustainable materials.
Fortunately, new innovations have made it easy to use green materials for resilient flooring—meaning you can now easily address this trend. Bamboo has become popular in recent years as a green alternative to traditional hardwood. Lumber used to make hardwood floors can take decades to mature. Bamboo, however, can be harvested every few years, and made into tiles combined with flooring underlayment. The availability of this material makes it a renewable resource, addressing consumer desires for sustainability.
In addition to improved sustainability, bamboo resilient flooring offers these consumer benefits:
Increased property value: Bamboo is a contemporary, stylish material with strong visual appeal. It not only allows consumers to improve their sustainability efforts, but also modernize their building or home, increasing the property value.
Heightened durability: When compared to hardwood, bamboo is slightly more resistant to water damage. It is also slightly harder than many hardwoods, giving it better resistance to scratches, dents or areas with heavy foot traffic.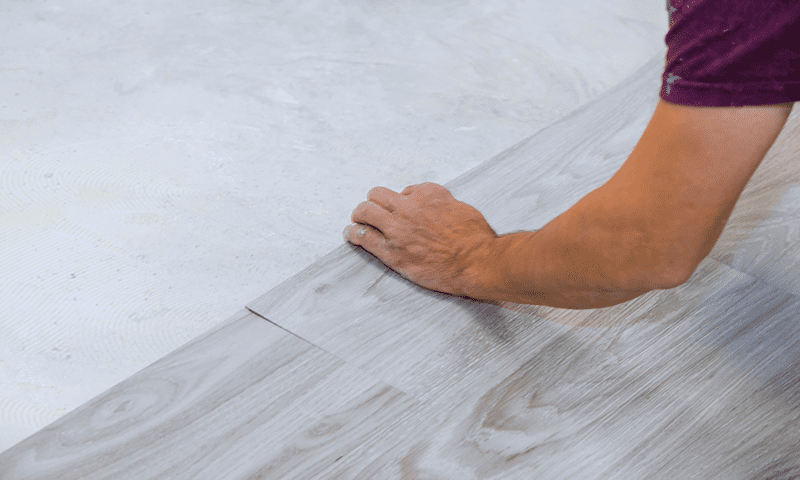 Many consumers love the aesthetics of hardwood flooring; it can make a room appear larger and increase the home's perceived value. However, it can be expensive to purchase and install. With raw material prices on the rise, many consumers may not be able to afford the cost of hardwood in their homes. This has led many homeowners to seek other ways of achieving the hardwood look.
To address consumers' desire for affordable hardwood, manufacturers have often turned to resilient flooring materials to create "wood-look" flooring options. But in the past, these wood-look options lacked the grain patterns and nuances found in hardwood floors, so the end result appeared artificial.
Today, inkjet technology has advanced to help manufacturers create textured, wood-look ceramic tiles that mimic the imperfections of hard wood. This added detail makes the wood pattern more convincing to consumers. Wood-look flooring offers high performance with low maintenance, scratch resistance and waterproofness. As a result, consumers will experience reduced purchasing costs and reduced maintenance costs over time.
In addition to reducing costs, wood-look ceramic, resilient flooring tiles can also help manufacturers meet other consumer trends:
Variety of styles: Wood-look ceramic tiles can be made in a variety of finishes, textures and colors to match consumers' preferences.
Cooling capabilities: While the tile has a warm wood-like appearance, it is cool to the touch. This feature makes wood-look tiles a sound choice for a variety of climates and can help reduce cooling costs in summer months.
Trend 3: Increased Durability
In kitchens, bathrooms and laundry rooms, floors may encounter frequent spills, moisture or flooding. Certain flooring substrates may acquire unsightly warping, cupping and mold when exposed to moisture, shortening the lifespan of the floors. To prolong their flooring, many consumers seek options with increased durability to water damage.
In the past, manufacturers have used cork or asphalt flooring to cover moisture-prone areas. However, these substrates have limited design options. They are also expensive to create, raising the cost for consumers as well.
Today, resilient flooring with vinyl substrates can address this trend. Vinyl substrates are waterproof, stain-resistant and dirt-proof, enabling them to last over twenty years in most settings. This type of resilient flooring can be placed in kitchens, bathrooms, laundry rooms and other places where moisture may occur.
Along with increased durability, resilient flooring made with vinyl poses other advantages to consumers:
Heightened aesthetics: Vinyl flooring can be made to realistically mimic wood or stone textures, so consumers can achieve function and style.
Enhanced comfort: Vinyl has a soft, bouncy surface that feels comfortable underfoot.
How Will These Trends Affect Your Production Process?
As you try to meet consumer trends with resilient flooring, you may find new challenges in your manufacturing processes. The materials used to address these trends may have low surface energy, shrinkage or exhibit cupping over time. Fortunately, finding the right adhesive can help ensure that your flooring will be easy to work with from production to installation and beyond. Contact a Bostik representative today to learn how our flooring assembly adhesives can help you meet consumer trends.
Learn more with this relevant content: