Dec 14, 2020 - 10 min
How Transportation Interiors are Evolving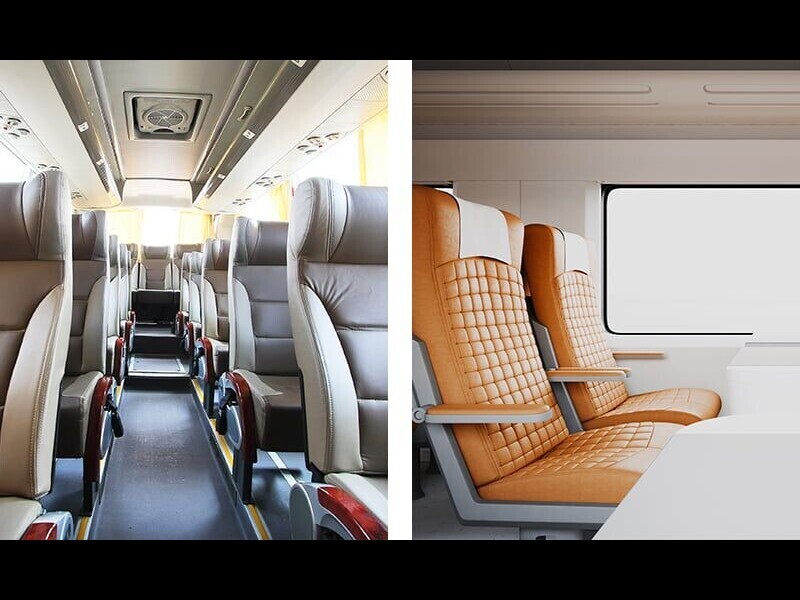 As increasing urbanization continues to impact the transportation market, find out how transportation interiors are changing to better address consumer preferences.
Enhanced Style
To meet consumer preference for luxury, leather is becoming an increasingly popular option for transportation upholstery. In addition to offering style and comfort, innovative leather materials are lighter weight than other options and help reduce manufacturing waste.
Increased Design Options
Furthermore, new floor plan designs are making inroads in transportation interiors, accommodating more passengers while also meeting their diverse needs for:
Meeting room areas
Family areas
Standard seating areas
As passenger numbers increase, more emphasis is going into transportation interior aesthetics and functionality. In addition to enhanced legroom and increased space per passenger, these new design options:
Optimize the ease of boarding and de-boarding
Feature larger windows for enhanced panoramic views
Improved Entertainment
Additionally, more transportation interiors are adapting to consumer preference for connectivity and onboard entertainment. This includes technological advancements for high speed internet and larger electronic screens throughout interiors.
--
With evolving interiors comes the opportunity for new materials in designing and building them. Bostik's interior adhesives offer many benefits, such as:
Lightweight
Flame retardancy
Vibration damping
Improving operational efficiencies and enhancing end-use aesthetics, they are ideal for the following applications:
Decorative laminates
Interior panels
Upholstery
For more information, contact a Bostik representative today, or view this content: