09/16/2021 - 10 min
What to Consider With Hot Melts for Heat Transfer Textile Printing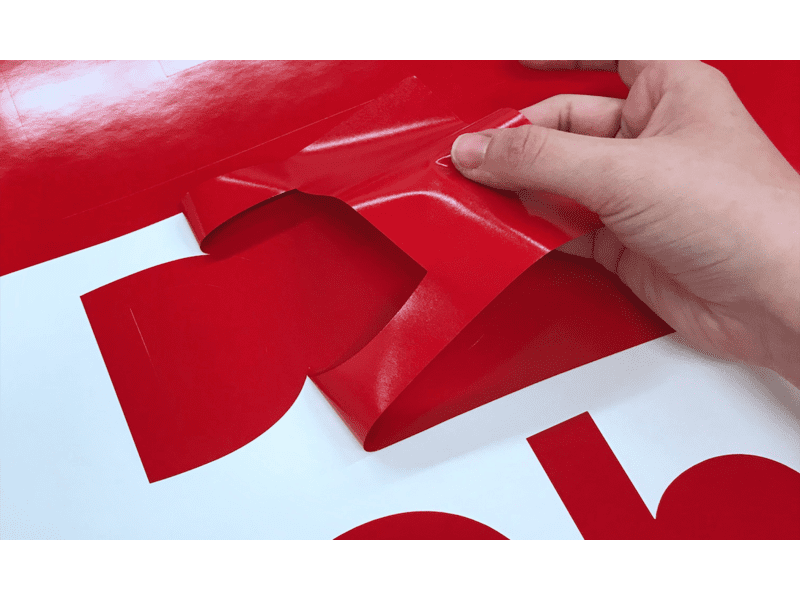 As the popularity of incorporating printed designs onto clothing and accessories rises, manufacturers increasingly look for efficient methods to achieve these designs across textile types without impacting performance. These heat transfer methods can include the following:
Custom heat transfer: The design is printed on to a carrier and uses hot melt powders.
Cad-cut heat transfer film: The design is cut out of a colored or pre-printed transfer film with an integrated hot melt film.
The method you select will depend on several factors and help you determine the best adhesive technology to use during the process. Here are some details to shed light on how each method works, the adhesive technologies used with it, and how you can benefit from that adhesive.
Custom Heat Transfer Printing
Custom heat transfer uses powder hot melts. During the process, a clear liquid adhesive is applied to the wet ink layer. Then hot melt powder 80-200 mm is scattered on top. After the excess powder is shaken off, a thin layer of hot melt material will allow the design to lay seamlessly on the fabric, without manipulating the quality of the textile during the transfer.
Custom heat transfers are ideal for large product quantities since the powder hot melt allows for fast application while maintaining consistent printing capabilities. Powder hot melts offer specific requirements to make the process successful, including:
Strong compatibility: The nature of each polymer is unique and needs to be adapted to the textile for successful bonding. Thermoplastic polyurethane (TPU) based HM can help bond the ink to soft or extremely elastic fabrics, and make the design outlast the garment without premature cracking.
Washing resistance: In order to avoid the bonding from breaking down prematurely, polyamide and polyester based powder adhesives will offer excellent plasticizer resistance and high wash and dry-cleaning resistance.
Cad-Cut Heat Transfer Films
Cad-cut heat transfer films are ideally suited for smaller quantities, such as DIY projects. During this process, the film is cut with a vinyl cutter to create the design. The excess material must then be pulled away from the design, which is called weeding. Once weeding is completed, the film is placed on the fabric, and quickly pressed with heat. The plastic backing will easily pull away after, leaving the completed design sticking permanently to the fabric.
Cad-cut heat transfer films offer superior opacity, which helps control any possible ink bleeding and the heat temperature during the press. This makes it a great choice for blocking dye migration on polyester and sublimated garments. Hot melt films can offer great results for projects with these necessities:
Quick setting time: With low activation temperatures, hot melt adhesives are a great solution for the HM layer of heat transfer films, specifically polyurethane or vinyl-based colored film. It can also bond quickly to end-use textiles.
Successful Weeding: Hot melt films allow clean-cut removal of excess material with good tear resistance and strength.
How Bostik's Specialty Hot Melt Adhesive Can Help
Bostik offers a complete range of high-performance hot melt adhesives for transfer printing, including adhesive powders and films ideal for soft touch, good resilience and excellent processing. Bostik can help you accomplish various heat transfer processes with our thermoplastic polyurethane (TPU), polyester and polyamide hot melts.
With a long-lasting expertise in high-performance thermoplastic polyurethane (TPU) adhesives, Bostik's product range provides extreme elasticity with a soft touch to make sure the transfer will outlast the garment. Bostik's high-end flexible copolyester adhesives combine migration resistance with a good stretch, ensuring color stability and durable quality.
Our hot melt powders and films are produced without solvents and are compatible in a monomaterial stream, making it simple and easy for end-users to recycle. Want to easily improve your heat transfer processes? Contact a Bostik representative today.