Feb 17, 2022 - 10 min
Address Roofing Supply Chain Issues with True Butyl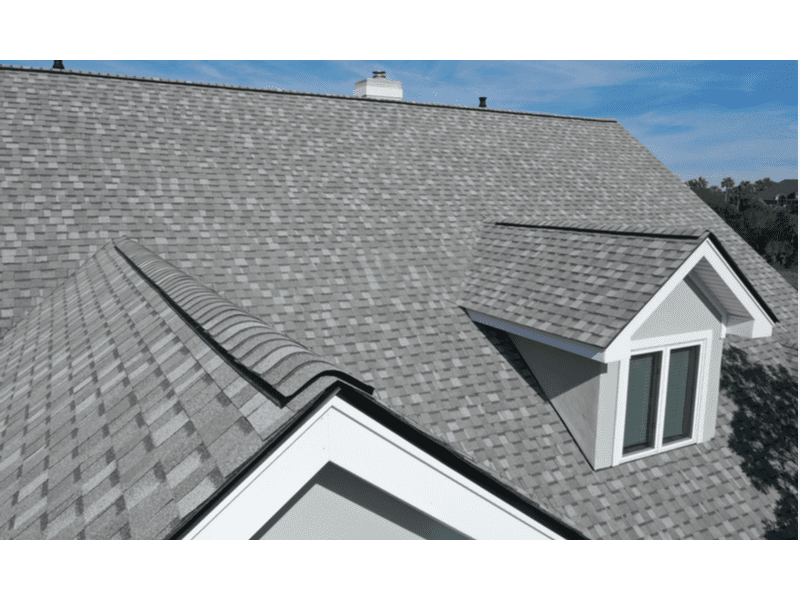 In today's rapidly changing society, roofing manufacturers are citing supply chain issues as a major challenge to keeping up with roofing project demand. These issues are primarily due to:
Less resource availability from suppliers,includingfor wood, asphalt and shingles
Unpredictable severe weather, such as tornadoes, flooding and wildfires
Manufacturers do not have a timeline of when things will improve; in fact, some expect supply chain issues for years to come.
Therefore, these roofing supply chain issues make it increasingly important to find roofing materials that are reliably sourced and cost effective, even if it means switching to new solutions not previously considered. Find out how butyl technology can be the solution to help address key supply chain issues and why you should incorporate them into your roof manufacturing. 
 What is Butyl Technology? 
Butyl technology is composed of butyl rubber, polyisobutylene and engineered fillers. Specifically in roofing, differing butyl rubber formulations are typically called butyl adhesives. These adhesives have various degrees of tack at room temperature depending on the formula, and offer the following roofing benefits: 
Improved longevity: Butyls are resistant to high temperatures, meaning they can maintain performance levels even as the hot sun beats down on the roof over time. This capability is particularly important for commercial roofing projects, which are most often flat.
Reduced environmental impact: Butyls are formulated with little to no volatile organic compounds (VOCs), which improve worker and occupant safety while reducing environmental impact.
Increased durability: Butyls are based on a flexible technology that offers strong chemical, weather and ozone resistance. With elastomer qualities, it creates a waterproof seal between the roof deck and underlayment, preventing damage to leak-prone areas such as vents, chimneys and skylights.
Decreased maintenance: Butyl also helps control vibration within the structure of a roof, which helps expand the roof's lifespan and reduces repair maintenance by providing a protective barrier to joists and flashing. Further, less damage from vibration helps lower outside noise from inside the home or building, improving comfortability.
How Butyl Addresses Resource Availability Concerns
With commonly used roofing materials in short supply, it's become the norm for manufacturers to pay more for raw materials to ensure they have what they need as much as possible. For example, many roofing manufacturers typically use asphalt-based adhesives to bond membrane and shingles. This is because they previously have been popular for their affordability and longevity; however constrained raw material supply is leading to higher prices and more building delays.
Fortunately, butyl allows suppliers to make small, simple changes to chemistries such as polymers, resins or monomers when needed to keep up with demand without sacrificing performance. This capability ultimately benefits roofing manufacturers, since it allows them to continue receiving an important bonding technology and still meet their needs. Further, since butyl is compatible with multiple substrates such as roofing membranes, manufacturers can produce multiple roofing products with the same technology. This also simplifies production processes and other supply needs. Manufacturers can use the same finished materials, such as flashing tape, across production lines.
Butyl also offers a wide service temperature range between -50°F (-45°C) and 250°F (121°C) and can work with many different production environments and equipment options. This enables manufacturers to easily switch to butyl products without affecting production time or requiring additional equipment investment.
How Butyl Addresses Severe Weather Issues
As regions experience severe weather, including tornadoes or flooding during unusual times of the year, it is critical for manufacturers to address roof damage year-round. However, this entails keeping a supply of products that offer severe weather resistance, which can be challenging to find and keep in stock.
Fortunately, butyl offers reliable, long-term performance to reduce the likelihood of potential damage from severe weather, helping manufacturers in the long run mitigate sudden supply disruptions. In particular, these adhesives possess:
Waterproofing capabilities: Butyl offers long-lasting protection against heavy rain, pooling water and moist environmental conditions. Therefore, this technology enhances waterproofing membranes and can even replace metal fasteners.
Absorption resistance: Butyl has low permeability, which can stop mold or algae from growing. This is especially important for homes in damp climates that are susceptible to flooding often.
Environmental resistance: Butyl also has excellent resistance to sunlight, ozone and oxidation, meaning it can perform under extremely hot conditions; especially in areas experiencing severe UV exposure and increased drought throughout the years.
How Bostik's Butyl Technology Can Help Your Supply Chain
Bostik is continually working to provide supply chain solutions through a framework we call measure, improve and transform. We continually secure our inventory of raw materials to provide more converting options for your roofing products. As a subsidiary of the global Arkema company, we are able to provide reliable supply wherever and whenever you need it on an international scale.
Our Bostik team can help you decide the best requirements for your processes, further helping you identify ways to decrease production time and reduce overall costs. Additionally, we have the capability to create butyl versions of underlayments, tapes, ropes and stamps. For example, Bostik offers wide web butyl tape with the ability to laminate products up to 44 inches, a capability few laminators can offer roofing manufacturers.
Our butyl products, available in both adhesive and sealant form, can also provide a number of benefits:
Water and UV resistance: Bostik's butyl products are malleable and weatherproof. They offer sag resistance and do not dry out or crack over time, enabling them to be efficient in sealing cracks from dry or hot conditions and protecting against moisture.
High temperature range: Bostik's butyl adhesives and sealants are composed of true butyl rubber and polyisobutylene. Our butyl adhesives can withstand temperatures well over 200°F (93°C), while our sealants are defined by the temperature range they can handle.
Learn how Bostik's butyl products can help improve your supply chain needs by contacting a Bostik representative today.
Other relevant content about butyl technology:
Video: Improve Roofing Underlayment Performance and Installation
Butyl Rubber Benefits and Use in Adhesive Manufacturing
Why You Shouldn't Overlook Butyls for Construction Applications