07/12/2022 - 10 min
THREE REASONS YOUR PROCESSES NEED A PILOT COATER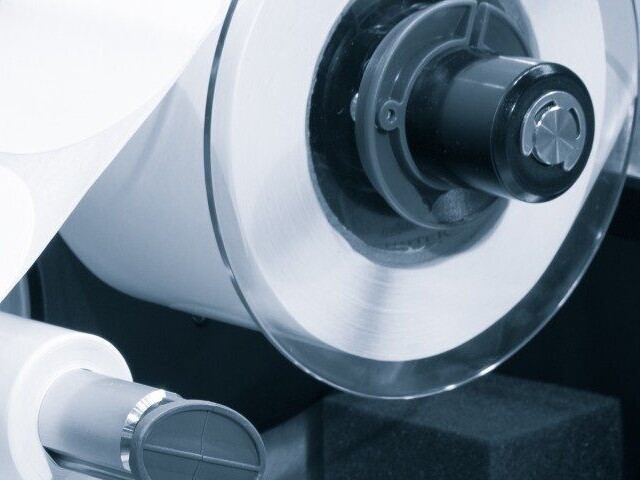 With rising material costs and supply chain issues, it can be difficult for label converters to deliver quality products in an affordable, timely manner. Additionally, these challenges can impact their ability to invest time and resources into developing new solutions for customers when there are already concerns about completing orders on time for existing needs.
Fortunately, whether converters are trying to keep up with existing demand or would like to expand their offering, a pilot coater can help. Find out how this asset makes it easier for converters to achieve their goals and meet customers' needs.
REASON #1: REDUCE COSTS WHEN FINDING ALTERNATIVE SOLUTIONS
Raw material shortages for components, such as key monomers and hot melts, are leading to longer lead times for converters than in the past, which eventually causes delays for brand owners. These shortages also increase overall costs for both converters and brand owners, because they are unable to make and sell products that would provide revenue. To reduce lead time and therefore costs, some converters are considering alternative, readily-available options that they otherwise may not have in the past. However, in doing so, it means they are investing time and resources to find and test other materials in order to determine whether these materials will offer the needed performance criteria their customers expect within the required timeframe. This can be especially challenging, because it often requires converters to invest in high quantities of a given material in order to properly test it on their lines, which can get costly.
How a Pilot Coater Helps
A pilot coater can help converters find the right alternative solution faster than trialing materials themselves, which enables them to keep production lines moving to meet deadlines – without increasing costs. For example, rather than requiring converters to place a full order of new material to test on a large production line, converters can test a smaller, and therefore less expensive, quantity with a pilot coater. Converters no longer need to place a large order for a material they aren't yet sure will work as an alternative for their processes. Additionally, by utilizing a pilot coater, converters don't need to invest time and resources into the initial machine coating process, further reducing costs associated with finding an alternative solution.
REASON #2: DECREASE TIME CONSTRAINTS WHEN DEVELOPING NEW LABELS
While converters may want to consider expanding their product offering to increase business opportunities, they might find it difficult to invest the time in doing so with their existing label production demands. This is because the testing could cut into production, causing them to pause their lines and increase downtime. However, by not taking the time to develop new products, they may be missing out on potential business opportunities. They may look to keep downtime to a minimum and try to test multiple label constructions at once to help them find the best solution as quickly as possible. However, this can pose further challenges, since converters may not have the capacity to test multiple label constructions at the same time.
How a Pilot Coater Helps
By taking advantage of a pilot coater, converters can efficiently test many label constructions with no impact on their ongoing production schedule. This is because it provides an extra production line specifically for testing, which can benefit a trial for a new product or when conducting multiple tests. Additionally, a pilot coater prevents any need for halting regular operations; converters can complete their regular production tasks while conducting a trial, helping them to:
Develop new labels faster than without it
Deliver their current products on time
Explore new options that could further benefit their business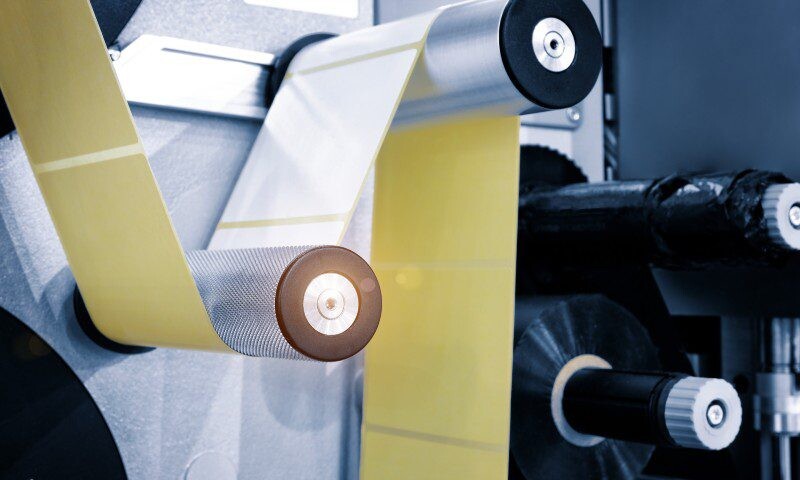 REASON #3: EXPAND INSIGHT INTO LABEL NEEDS
A trial process enables converters to identify label adhesive technology performance attributes, such as temperatures, chemical reactions and durability. During this process, they're able to assess if the adhesive offers all the capabilities needed to ensure the label can withstand application criteria and stand out from the competition. However, this process can take valuable time away from regular production.
How a Pilot Coater Helps
A pilot coater enables converters to take an in-depth look at the capabilities of a new product without causing stressful time constraints on other production lines. They are able to remain occupied with regular operations while relying on a pilot coater to vet specific label needs, such as direct thermal and thermal transfer facestocks or different coat weight options.
WHY CHOOSE BOSTIK'S PILOT COATER
Bostik's technical team has built a pilot coater to help converters address key challenges and achieve their goals more easily, efficiently and effectively. Here's how the process works:
The converter provides the label constructions and requirements desired in the final product to our Bostik team.
Bostik experts conduct the trial on the pilot coater, documenting variables that help the label reach the desired end product.
Our Bostik team sends back the results for the converter to make the final approval.
By allowing Bostik to handle the trial process with your label construction processes, you'll be able to keep regular production lines moving. This can save significant production time and costs that will otherwise go to the trial process. Further, we can provide fast turnaround time with the results and recommendations from our team.
Are you interested in utilizing our pilot coater to save time on your own production lines and receive insight on what technologies will best serve your label's end-use performance? Contact a Bostik representative today to get started!
Learn how our pilot coater has already helped improve processes for a leading label converter with this case study.
See also
Back to all articles
HEAT SEAL COATINGS AND HOW THEY HELP YOUR COMPANY'S COMPETITIVE EDGE
Mon Oct 05 00:00:00 UTC 2015
HOW BOSTIK'S H5141K01 SOLVED AN AUTOMOTIVE CUSTOMER'S ASSEMBLY PROBLEM
Thu Sep 22 00:00:00 UTC 2016