Expanding the use of recycled plastic in our packaging
What is PCR?
PCR stands for Post-Consumer Resin. It is plastic (resin) that has been recycled after customer use (post-consumer). PCR is recycled plastic we get from the recycling of existing types of plastic like PET bottles, PP yogurt containers or HDPE shampoo bottles, all of which are popular options for product packaging.

These materials are collected, sorted, cleaned then processed into a resin, used to create new packaging.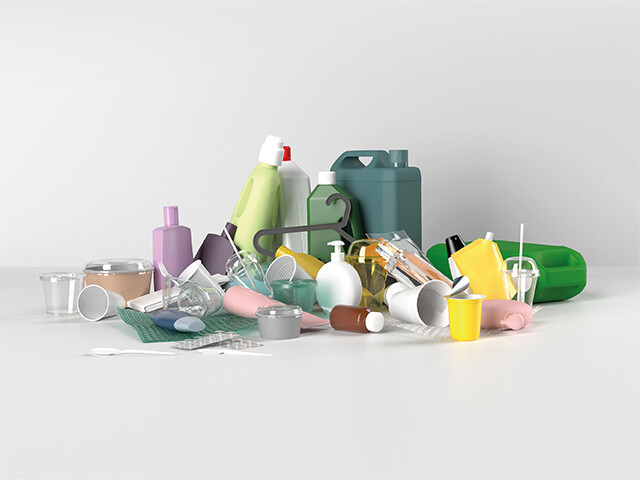 1. Plastic waste collection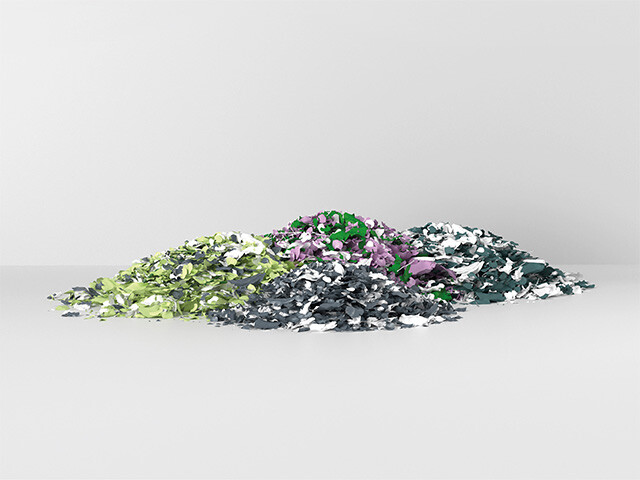 2. Plastic waste recycling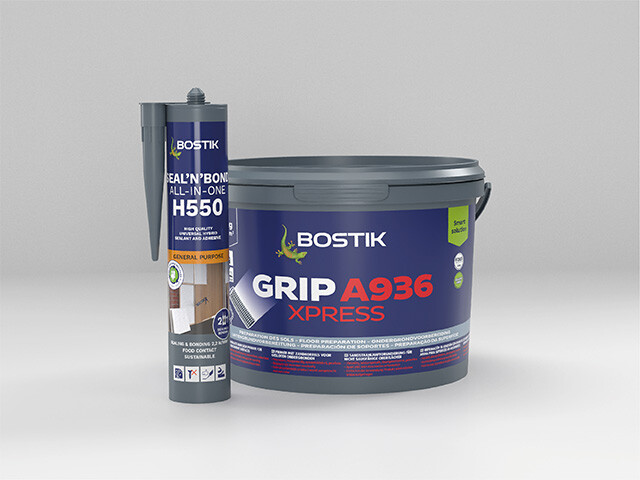 3. Production of PCR packaging
Why is it a good solution for sustainable packaging?
PCR is a great advancement in sustainable packaging as it allows us to give used plastic a second life and have a positive environmental impact. Reclaiming plastics reduces the amount of virgin material used and plastic waste going to landfill thus putting less of a burden on the planet.

Using PCR also reduces our carbon footprint as manufacturing packaging from post-consumer materials requires less energy and less fossil fuel consumption.
Less virgin plastic

Reclaiming plastics reduces the amount of virgin material used and our carbon footprint.

Less energy used

Manufacturing packaging from PCR requires less energy and less fossil fuel consumption.

Less waste

Using old plastic means diverting it from landfill and creating less waste.
What type of PCR do we use?
The PCR we use is Polypropylene Plastic (PP) for our buckets and High-Density Polyethylene (HDPE) for our cartridges. PP is commonly found in many consumer goods from bottle caps to coffee cup lids to hangers; HDPE is found in detergent and shampoo containers, milk jugs, grocery bags.
Our PCR packaging is manufactured using a minimum of 30 percent of PCR recycled plastic for our cartridges and 35 percent for our buckets. Today, the percentage of recycled plastic can reach 80 percent for some of our products.
We are continuously looking with our partners into new ways to increase this percentage with the ambition to reach 100%* packaging with PCR content by 2030.
*
construction portfolio
Take me to the product portfolio
Is there any impact on performance?
Keeping plastic in play does not alter its quality or performances. In fact, recycled plastic's structural integrity is often the same as that found in virgin plastic. In other words, recycled plastic offers the same level of protection, barrier performance and strength qualities as virgin plastic.

How can I know if a Bostik packaging contains PCR?
Our PCR packaging are all grey, so they are easy for you to spot. Also, they showcase a specific PCR pictogram in addition to the exact percentage of recycled plastic used.

Our construction portfolio gathers a wide range of products with PCR packaging. Here is a small selection to give you an overview.