FIREBAN® ONE
Product overview
One Part, Fire Rated, Intumescent Polyurethane Joint Sealant Sealant
Smart Advantages
Fire rated up to 4 hours
Acoustic rated
Retains its original properties even after years of weather and UV exposure
bostik_fireban-1_voc_011217
Fire rated up to 4 hours
Acoustic rated
Retains its original properties even after years of weather and UV exposure
One Part, Fire Rated, Intumescent Polyurethane Joint Sealant Sealant
Bostik Fireban® One is a fire rated intumescent, low modulus, one component, and Class A polyurethane sealant. When cured it will form a tough, flexible fire rated seal capable of cyclic expansion and compression movement of 50% (±25%) of the original installed joint width.
Where to Use
Interior surfaces
Exterior surfaces
Residential applications
Commercial applications
Heavy commercial applications
Substrates
Insitu walls and floors
Precast panels
Tilt up panels
Brickwork
Blockwork
Rendered Masonry
Materials
Brick
Masonry
Concrete
Plasterboard (Fire rated and acoustic rated)
Fibre Cement Sheet (Fire rated and acoustic rated)
Related products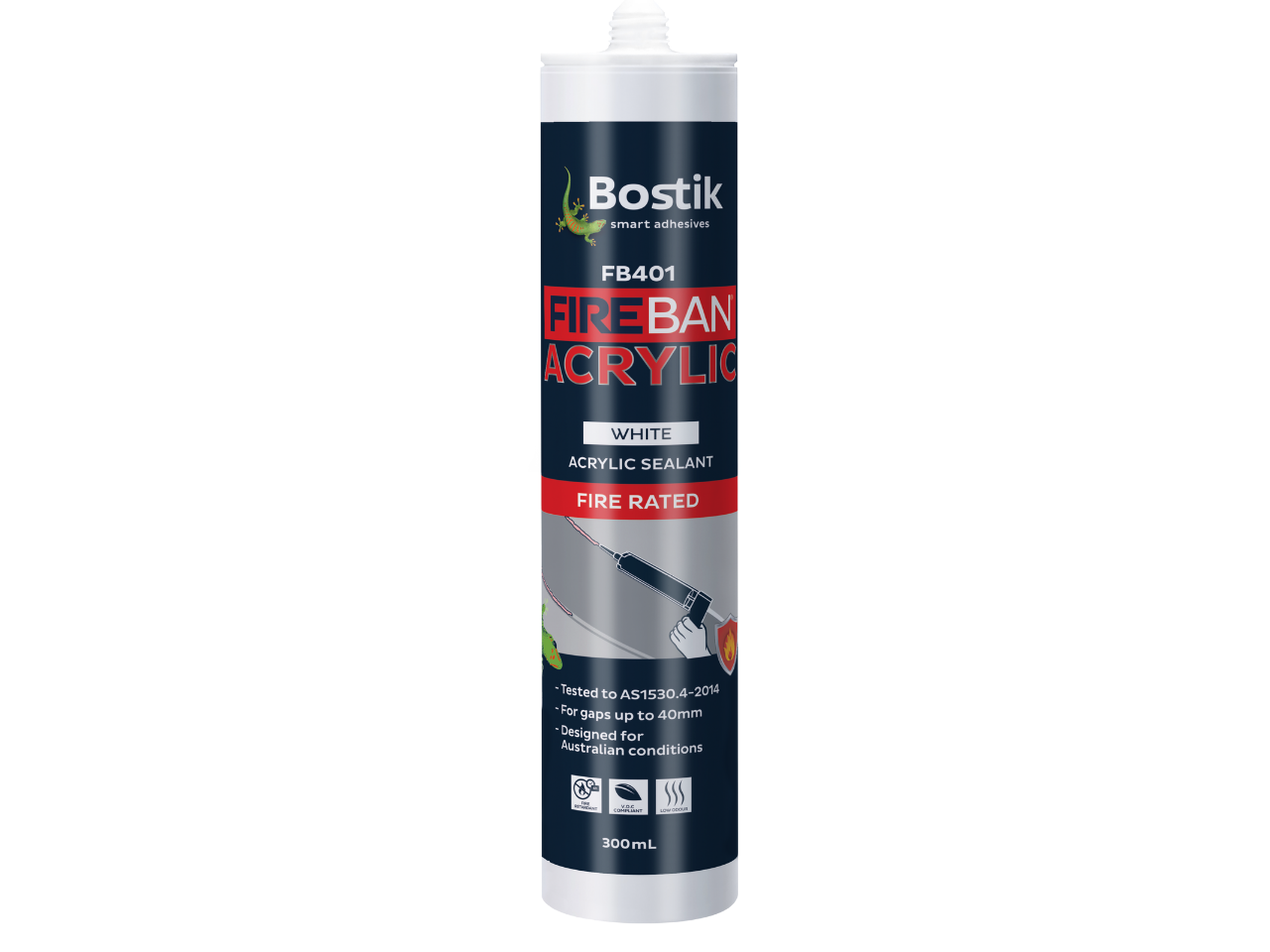 FIREBAN® ACRYLIC
Bostik Fireban® Acrylic is a single component, non-sag, fire rated sealant that has been designed specifically for Australian conditions and ...