Smart solutions for tissue and towel applications
Our water-based adhesives can help you to address these challenges. For core and tube winding applications, our solutions:
Enhance end-user safety with boric acid-free grades
Improve productivity due to fast set speeds
Increase versatility with multi-substrate bonding
For pick-up bonding applications, our products:
Reduce running, operations and exercise costs with clean-running formulations
Improve processes due to high machinability
Decrease cost-in-use with reduced adhesion consumption
For ply bonding applications, our adhesives:
Enhance sustainability with bio-based raw materials (up to 99%)
Increase productivity due to fast lamination speeds and suitability across different line types
Optimize cost-in-use with dilution from 1/3 to 1/10
For tail tie applications, our solutions:
Enhance roll quality with easy release
Improve process efficiency due to their high wet tack
Frequently Asked Questions about Tissue & Towel Adhesives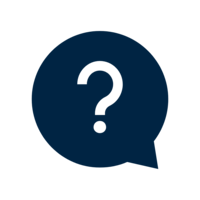 What is water-based adhesive technology?
Water-based adhesive technology is recommended for tissue and towel applications, especially for sheet transfer, tail-tie, sheet lamination, and tube & core assembly. It consists of a blend of polymers dispersed or dissolved in water, with other ingredients such as plasticizer and filler.
These adhesives are often solvent-free to decrease environmental impact, offer low-temperature application to reduce energy consumption, and serve as bio-based alternatives. Additionally, our water-based adhesives are optimized for fast line speeds while still providing excellent quality adhesion.
Why can the choice of an adhesive for tissue and towel be considered critical?
Bostik develops innovative products and offers personalized technical assistance for your application in tissue and towel. While the choice of adhesives for tissue processing and paper towels may appear to be non-critical, they are much more than a simple adhesive. The technology used here is a water-based adhesive. However, additives and polymers added to the formula can significantly enhance the product's performance, productivity, and quality. This leads to an increase in customer satisfaction.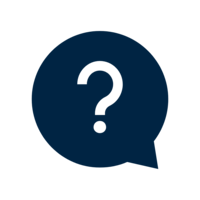 What does Bostik propose for tissue and towels with a lower environmental impact?
Developing adhesives from natural polymers has become a hot topic in biomaterials science. Bostik is committed to meeting the demand for ecological tissues and towel adhesives. Bostik provides AQUAGRIP TLK 115, a biobased adhesive ideally suited for the production of paper and towels.
This adhesive is suitable for all converting machines and maintains the excellent properties of your products in terms of hand contact, absorbance, and moisture resistance. In addition, we provide AQUAGRIP TTX 300, an aqueous solution of synthetic polymers, partially biobased for toilet paper and towels, used with all types of applicators.
Do you need an expert to select the best adhesive for tissue & towel, receive a technical data sheet, or request samples?
Discover more about Pulp & Paper