M650.F
M650.F is an unique pressure sensitive resin in pellets form designed to manufacture reseal lid for thermoformed tray packaging. It is compliant with both Recyclass for PE stream and Plastic Sense Foundation for APET certifications.
Product overview
· M650.F is particularly suitable for the production of multilayer films for resealing packaging.
· Innovative and patented product
· Excellent transparency
· Easy opening and reclosing by consumer
· M650.F can be processed by blown co-extrusion system.
Geographic availability
Oceania
Europe
Asia Pacific
Smart Advantages
Increased recyclability: compliant with both Recyclass and Plastic Sense Foundation certifications
Excellent transparency: improved overall package appeal
Enhanced convenience: easy opening and reclosing by consumer
WEBINAR - BOSTIK SF10M: Laminating Adhesive Approved for Recyclable Mono-material PE Packaging
On March, 1st at 11:00 CET, as part of the sustainable packaging ...
Read more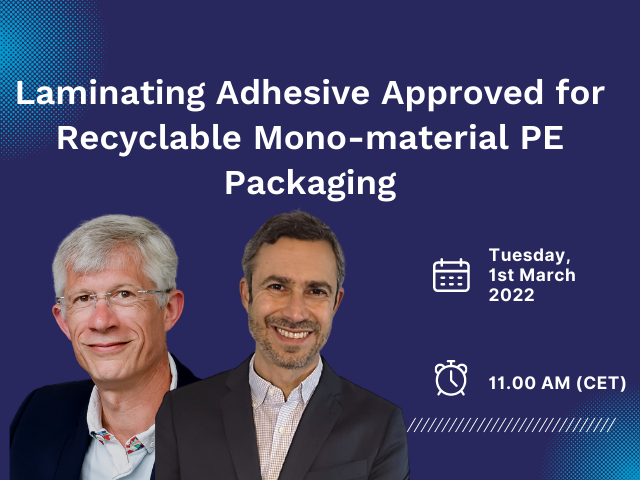 Bostik opens new state-of-the-art training facility
Bostik has opened the Bostik Academy, a brand new state-of-the-art training facility located at the ...
Read more