UHP 200 EXP
UHP 200 EXP is a solvent-based two-component polyurethane crosslinkable adhesive system for the flexible lamination market such a stand-up pouches.
Product overview
It is a modular ultra high performance adhesive system for all film/film and film/aluminium laminates, and excels by sterilization resistance in aluminium foil laminates. In general, films can be printed, unprinted, metallised or coated.
Smart Advantages
Modular system with three NCO co-reactants: aromatic, aliphatic and R.T. curing aliphatic: improved workability (easy changing)
GLYMO & BPA free, PAA - EU 10/2011 compliant: guarantee food safety
Utmost sterilization resistance: extended product durability
WEBINAR - BOSTIK SF10M: Laminating Adhesive Approved for Recyclable Mono-material PE Packaging
On March, 1st at 11:00 CET, as part of the sustainable packaging ...
Read more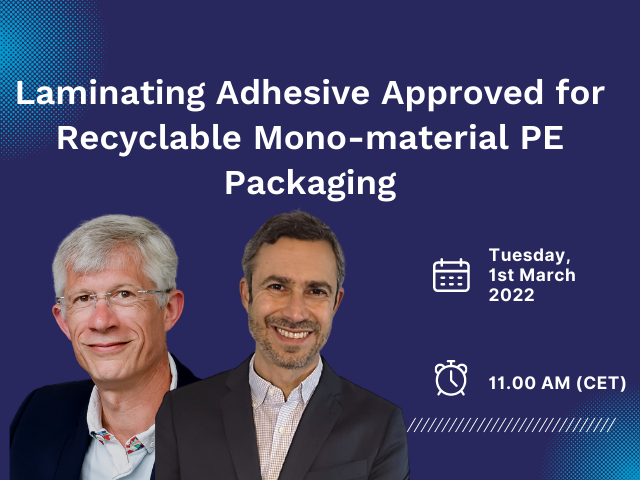 Bostik opens new state-of-the-art training facility
Bostik has opened the Bostik Academy, a brand new state-of-the-art training facility located at the ...
Read more