MC250 Vitri-Flex
Product overview
Bostik MC250 Vitri-Flex is a flexible, fast setting, thin or thick bed adhesive which gives excellent grip and adhesion. Suitable for bonding ceramic tiles, quarry tiles, porcelain, vitrified tiles, natural stone and mosaics to walls and floors.

Formulated for fast track installations, the adhesive enables tiles to be grouted approximately 2-3 hours after fixing depending on conditions. Bostik MC250 Vitri-Flex is suitable for most interior and exterior installations, including more demanding applications such as with under floor heating and areas subject to limited vibration. When fully cured the adhesive is suitable for permanently wet areas, such as showers.
It will bond to concrete, plaster, sand/cement render and screeds, blockwork, brickwork, glazed surfaces, vinyl tiles and plywood overlay.
Smart Advantages
Enhanced adhesion to fully vitrified, porcelain and stone tiles
Needs no flexible additives - just mix with water
Suitable for use with WBP 15mm plywood overlay
Bostik opens new state-of-the-art training facility
Bostik has opened the Bostik Academy, a brand new state-of-the-art training facility located at the ...
Read more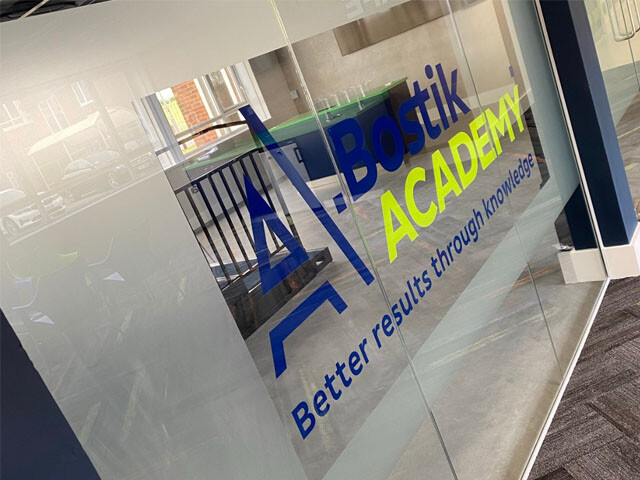 Enhanced adhesion to fully vitrified, porcelain and stone tiles
Needs no flexible additives - just mix with water
Suitable for use with WBP 15mm plywood overlay