Automotive Carpet Adhesives
High-performance automotive carpet adhesives with increased recyclability
Our automotive carpet adhesives enable you to:
Keep production lines moving fast due to immediate adhesion to substrates
Improve end-of-life recyclability levels with compatibility to carpet materials, such as polyester
Reduce environmental impact with solvent-free technologies
Increase passenger safety and comfort with low odour formulations
Frequently Asked Question about Automotive Carpet Adhesives

What solutions does Bostik offer for carpet applications?
Bostik offers Films, Webs, Hot Melts Pressure Sensitive Adhesives, Hot Melts Polyamide, and other technologies. We have an adhesive portfolio capable of resisting moisture, humidity, heat, cold, and other environmental conditions. Bostik also develops low solvent solutions which are better for the environment and users' health.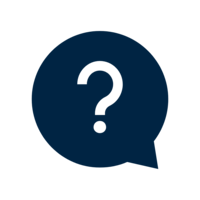 What solutions does Bostik offer to enable the recycling of carpets?
Bostik adhesives allow the recycling of automotive carpets by favoring mono-material compositions. Polyester is a recyclable material widely used for automotive carpeting. Thus, our polyester hot melt adhesive technology allows the recycling of 100% polyester structures.

What are the other advantages of polyester adhesives for automotive carpets?
Polyester adhesives increase operational efficiencies by not waiting for the adhesives to dry first, as with water-based adhesives. Polyester adhesives also enhance manufacturing flexibility, as these adhesives can be used for residential and commercial carpet applications. Polyester adhesives are fully compatible with commonly-used polyester carpet materials. Unlike water-based adhesives, the entire carpet can be easily recycled without first separating the various components. These adhesives also allow you to roll coat and instantly bond materials together over other options that require ovens to "dry" or "flash" off the water first.
Do you need an expert to select the best autmotive carpet adhesive, receive technical data sheet, or request samples?
Discover more about Automotive Interior Adhesives