Insulation Panel
Adhesives
Smart adhesives for insulation panels
Fortunately, Bostik's insulation panel adhesives can help. Offering hot melt polyurethane adhesives (PU1K, PU2K,PU3K, HMPU) for structural bonding needs and SMP, SPUR, water-based as well as hot melt pressure sensitive solutions for non-structural applicatons, these adhesives:
Increase line speeds with short setting and pressing times
Optimize production equipment with bead, roll, slot die and nozzle application formats
Improve safety with flame retardant solutions
Boost design flexibility with versatility with dissimilar substrates
Enhance performance with structural bonding, substrate cohesion and temporary assembly capabilities

Frequently Asked Questions about Insulation Panels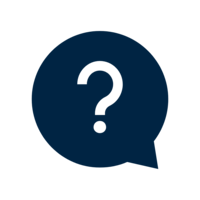 What are structural insulation panels?
Structural insulated panels are highly effective building systems for residential and commercial applications. Consisting of two outer substrates and a central core, they are produced in controlled environments and can be used as panels in almost any type of building.
The outer layers of sandwich panels can be made of plywood, fiberglass, wood, PVC, steel or aluminum. The core can be made of rock wool, glass wool, polyurethane foam or other insulating materials. By providing high levels of air tightness and insulation, these panels improve energy efficiency and structural stability.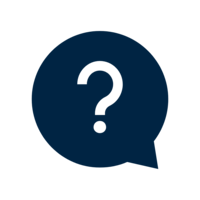 What is Bostik's PU range for this application?
Bostik has a wide range of products for insulation panel applications. Bostik experts can recommend a product that is right for your application and equipment. 1KPU 2KPU 3KPU, HMPU adhesives are used for the structural bonding part. For panel sealing, we recommend SMP/SPUR and PU adhesives.
The main characteristics of our PU adhesives are listed below:
HMPUR are compatible with all application systems, they offer long open time, meet performance requirements, and offer low VOC emissions.
PU1K can offer fire resistant properties, are designed for a wide range of materials and are ready to use.
PU2K have low viscosity, are solvent free and can offer flame retardant properties.
PU3K can offer flame retardant properties, adjustable cure speed, open time and set time.
PU sealants are suitable for sealing and panel bonding applications. They offer high flexibility, high shear stress and are non-hazardous.
What are Bostik's innovations for laminating adhesive dedicated to insulation panels?
More and more developments are based on the formulation of sustainable adhesives, such as bio-based adhesives, or low VOC adhesives. We have also developed an innovative 3KPU flame retardant adhesive. This adhesive consists of two different A-components, one fast-curing and one slow-curing. These two components combine with a hardener to adjust the reaction speed. The 3KPU Fire Retardant adhesive helps to control the curing speed whatever the temperature of the workshop and the characteristics of the panel (size, design, number of layers required...). It thus improve flexibility and maintains optimal application performance in all circumstances.
Do you need an expert to select the best insulation panel adhesive, receive technical data sheet, or request samples?
Discover more about Insulation & Partition Panels