Building and Construction
Tape Adhesives
Smart pressure sensitive adhesives for building and construction tape applications
The right adhesive helps address all these concerns. Based on Hot Melt Pressure Sensitive Adhesive (HMPSA) or Butyl technologies, we offer ideal adhesives for a wide range of building and construction tape applications.
For Heating, Ventilation and Air Conditioning (HVAC) applications, our HMPSAs offer:
Increased versatility due to adhesion on low surface energy substrates
Improved product integrity due to temperature and aging resistance as well as good insulation properties
For flooring applications, our HMPSAs provide:
Heightened versatility with excellent adhesion on many carpet backing tile types, including recycled Vinyl, composite, PU and rubber foams woven fabrics (PP-PE) and non-woven fabrics, latex and bitumen
Improved installation processes with easy removability and no residue left behind
For roofing applications, our HMPSAs enable:
Strengthened product integrity due to high temperature resistance and flexibility
Enhanced worker safety due to low application temperature
Reduced energy costs due to strong sealing performance that prevents air infiltration
For temporary road marking applications, our HMPSAs possess:
Improved bonding performance with good anchorage on multi-layer plastic laminates
Maintained road aesthetics with residue-free, easily removable peeling
Heightened tape integrity with environmental and temperature resistance
Frequently Asked Questions about Building and Construction Tape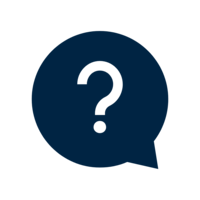 Why are self-adhesive tapes so important in construction?
Many countries have increasingly stringent thermal insulation requirements for buildings. Thus, they require better thermal performances and therefore a greater use of insulation materials with improved performance. Adhesive tapes, especially foam tapes, are an efficient solution for sealing buildings because they limit thermal bridges. The strips may also be able to replace seals, saving time by making processes easier and reducing drying times.
What are the trends regarding adhesive tapes for construction?
Bostik is committed to responding to the demand to preserve health and the environment with adhesives with low VOC content. The attractiveness of renewable and biosourced adhesives is also enhanced. Our exclusive high-performance, almost half organic product, known as TLH 9100, meets this demand.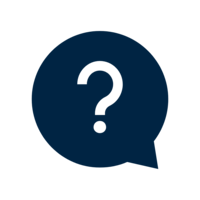 Does Bostik provide highly fire-resistant adhesives?
Some of our clients must comply with fire performance standards for their applications. These fire resistance standards are determined by each country. Bostik's TLH 2192 and TLH 8500 adhesives are especially recommended for fire-resistant performance.
Do you need an expert to select the best Building & Construction tape adhesive, receive data sheets or samples?
Discover more about Tape Adhesives