Medical Bandage Tape Adhesives
Smart adhesives for medical bandage tapes
The right medical tape adhesives can help you address all of these performance criteria. Based on Hot Melt Pressure Sensitive Adhesives (HMPSA), our solutions:
Ensure patient comfort with breathable, hypoallergenic materials and no adhesive residue on skin after removal
Improve patient safety due to hypogenic formulation as well as compliance with skin irritation (ISO 10993-10:2010), cytotoxicity (ISO 10993-5:2009) and sensitization (ISO 10993-10:2010) regulations
Reduce the risk of debonding due to excellent skin adhesion and resistance to surgical and bodily fluids as well as temperature fluctuations
Dedicated Manufacturing Process: GMP
Optional feature: zinc oxide treatment
Frequently Asked Question about Medical Bandage Tape Adhesive

Which applications are suitable with Bostik medical tape adhesives?
Surgical drapes: sterile constructions (cloth or a synthetic cloth-like construction) used to isolate the surgical site from the rest of the body to avoid contamination from beyond the surgical site.
Electrodes: designed to measure electrical impulses within the body that can be used to aid in the diagnosis of a variety of medical conditions. The electrode is constructed using a foam, coated paper or plastic type material coated with skin safe adhesive.
Bandages & compresses: used to protect a wound generally with layers of gauze attached by pressure sensitive adhesive to a facestock of either woven fabric or a variety of plastic.
Wound dressings: used for the covering and protection of a wound. This may include the use of a sterile pad in applications such as island or other surgical dressings meant to absorb exudate, repel bacteria, and prevent infection. Applications also include securing an IV or catheter to the patient's skin.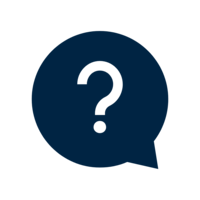 How can Bostik tape adhesives improve patient comfort and safety?
The skin needs to be protected as well as it protects us. That's why it's essential that skin-contact applications are comfortable, non-irritating, and offer good adhesion properties but are also painless and clean to remove.

Why can it be difficult to improve the shelf-life integrity of medical tapes?
If you want to increase adhesion between tape and the skin, you need to have a tape with a higher peel. However, you need to consider not increasing it as much as it can lead to skin irritation, therefore, reducing patient comfort. Finally, you need to find the right balance between patient comfort and product longevity.
Do you need an expert to select the best adhesive for medical bandage tapes, receive technical data sheet, or request samples?
Discover more about Tape Adhesives