Pressure Sensitive Adhesives
Bostik is a worldwide leader in Hot Melt Pressure Sensitive Adhesive (HMPSA). We design innovative and sustainable solutions by promoting reuse, recycling, and reducing the use of non-renewable resources in our adhesives. Working with our customers for many years, we have developed an unmatched level of expertise.

In our Smart Technology Centers, chemists and experts implement a variety of solutions to meet the most demanding needs of the sector. Discover how this technology can bring you many benefits in tapes, labels, flexible packaging, nonwovens, and automotive.
What are Hot Melt Pressure Sensitive Adhesives (HMPSA) ?
Hot melt pressure sensitive adhesives (HMPSA) are formulated with three primary raw materials: polymers, resins and plasticizers. Polymers are the backbone and provide cohesive or internal strength. Resins tackify the polymer, and plasticizers enable effective wet-out and lower the viscosity for coating. Additionally, heat and shear are used to blend these materials in specific amounts to achieve the end-use properties needed for each application, enabling the finished adhesive to form a bond using simple pressure.
These adhesives are frequently used as sealing tapes or as self-adhesive labels. They behave differently from standard adhesives, as the adhesive layer stays "liquid" until the tape or label is applied to the required surface.
What are the benefits of Hot Melt Pressure Sensitive Adhesives?
Among the many advantages brought by HMPSA, we can mention the following features:
Low VOC formulations to improve worker safety
Compatibility with bio-based raw materials to increase sustainability
Exceptional tack capabilities and ability adjust tack levels for different application needs to enhance performance
Faster setup times compared to solvent-based, water-based and curable adhesives to streamline automated assembly processes
Ability to adhere to difficult substrates even in cold and humid conditions to extend durability
What are Bostik's sustainable innovations about HMPSA?
Bostik designs sustainable Hot Melt Pressure Sensitive Adhesives that promote the reuse of packaging, durable goods, and nonwoven products, favor bio-based and renewable content, reduce energy and unsustainable raw materials, and encourage recycling.
Here are some of our durable HMPSA adhesive solutions:
Wash-off pressure sensitive adhesive for refillable and recyclable bottle. Bostik designs adhesives that facilitate the recycling of glass bottles thanks to wash-off and residue-free label adhesives. During glass bottle use, the labels stay in place but come off easily and cleanly without contaminating the washing solution. The use of Hot Melt Pressure Sensitive Adhesives maintains the quality of the washing bath thanks to lower solubility than acrylic adhesive.
Bostik TLH 9200E is a patented pressure-sensitive adhesive with excellent removal properties, particularly convenient for glass bottles label. This adhesive prevents contamination of the washing baths.
Biobased hot-melt pressure sensitive adhesives (up to 50%), no mineral oil added for general purpose high performance label.

Bostik designs adhesives for labels with solid adhesion for semi-freezes and General Purpose Permanent applications​, compatible with film and paper face stock​. These adhesives can be used for labeling food products thanks to Food Contact's compliance with all ingredients listed in 10/2011/EU. Finally, these adhesives are formulated with no added mineral oils.
Bostik TLH 9100E is a pressure-sensitive adhesive designed for food labeling with sustainability and consumer safety. It is designed with no addition of mineral oils, and it is compatible with all ingredients listed in 10/2011/EU.
Reclosable lidding films to reduce food waste and enable recyclability (Recyclass certification for PE and APET recycling streams) in food trays.
Bostik's hot melt pressure sensitive adhesives can also be formulated for resealability, which enable reusable flexible packaging designs that increase food freshness and mitigate the need for secondary packaging material to further decrease waste production. In particular, these products have Recyclass certification for PE and APET food trays.
Bostik M650.F is a recyclable adhesive certified by Recyclass (PE) and The Plastic Sense Foundation (APET). It is adapted to mono-material substrates​. It reduces the use of packaging materials (up to 40 % less plastic compared to clamshell)​. Finally, this adhesive helps decrease GHG emissions due to lighter packaging transportation and reduced converting steps.
Sustainably sourced adhesives for absorbent hygiene applications. Bostik's Nuplaviva™ series of sustainably sourced adhesives for baby care, period care, and adult incontinence products is designed to support our 'Responsibly for Hygiene' commitment. The series includes two construction adhesives, with 50% and 75% bio-based content. Also available is a wetness indicator with 90% renewably sourced ingredients. Nuplaviva series adhesives provide the same performance and ease of processability expected from our traditional formulations.
Featured product: NUPLAVIVA SERIES
If you want to know more about our sustainable HMPSA innovations, contact us.
For which applications HMPSA are designed?
Self-adhesive labels
Bostik designs hot melt pressure sensitive adhesives that promote sustainable packaging and durable goods products by reducing energy and raw material consumption as well as end-use waste. In addition, they utilize bio-based content and help facilitate single-stream recycling, making them ideal for the following label applications:
Self-adhesive tapes
Hot Melt Pressure Sensitive Adhesives are widely used in tapes. You can find HMPSA adhesives for the following applications:
Automotive
Compatible with many complex automotive substrates, our spray and roll-coated Hot Melts reduce wastage and drying time. The rapid and precise application of Bostik Hot Melts makes them a staple within high-speed manufacturing processes. Bostik HMPSA is used mainly in automotive tapes and labels such as:
Flexible Packaging
Bostik offers a complete range of high-performance and innovative, flexible packaging solutions to meet your storage, transportation, marketing, and production needs and encourages the development of sustainable packaging. Our HMPSA systems are used for sustainable re-sealable food packaging.
Absorbent Hygiene
Hot Melt Pressure Sensitive Adhesives are used to bond nonwovens and other materials in baby diapers, period products, and articles for adult incontinence. Within these products, adhesives serve many purposes. Construction, elastic attachment, and pad attachment are the most obvious. However, adhesives can also be used to support the integrity of the absorbent core, used as wetness indicators, and more. We understand that absorbent hygiene products are a complex system. That is why we also share our expertise through consultations, webinars, articles, whitepapers, and additional services.
Frequently Asked Questions about Hot Melt Pressure Sensitive Adhesives (HMPSA)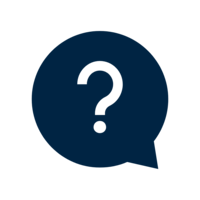 Why can HMPSAs stain paper labels?
Hot melt PSAs are formulated with plasticizers, which enable a workable viscosity for coating and help maximize wet out for bonding. Plasticizers are oils so over time, they can bleed into paper and cause a stained appearance. Bostik has patented HMPSA technology that can provide stain resistance on paper face stocks.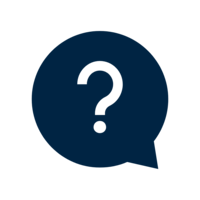 How to prevent degradation of HMPSA?
Hot Melt adhesives will degrade with extended time at elevated temperatures when the line is not running. Degradation can negatively affect the appearance, processability, and performance of an HMPSA. To prevent producing PSA labels or tapes out of specification, it's important to control the temperature of the melt tank, hose, and coating head during equipment-related downtime.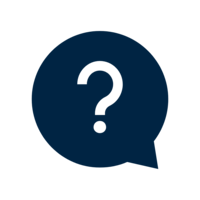 How can we reduce waste from labels?
Linerless labels allow you to reduce waste. They are similar to tapes in that silicone is coated on the surface of face stock, eliminating the need for a separate release liner. Along with reducing waste, linerless labels offer operational and inventory efficiencies. Linerless labels with Bostik hot melt adhesives can be used in e-commerce, grocery weigh scale, and quick service restaurant applications.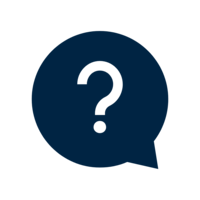 How are Hot Melt Pressure Sensitive Adhesive (HMPSA) applied?
Slot die is the most common type of coating method used with HMPSAs. Typically hot melts are transfer coated from the release liner to the face stock to achieve the smoothest surface on the adhesive for bonding. Roll coating or gravure printing may be used to pattern coat hot melts.
Bostik Pressure Sensitive Adhesive Products
Do you need an expert to find the best HMPSA for your application, receive technical information or samples?