10/07/2021 - 10 min
Six Ways Adhesives Can Increase the Value of a Home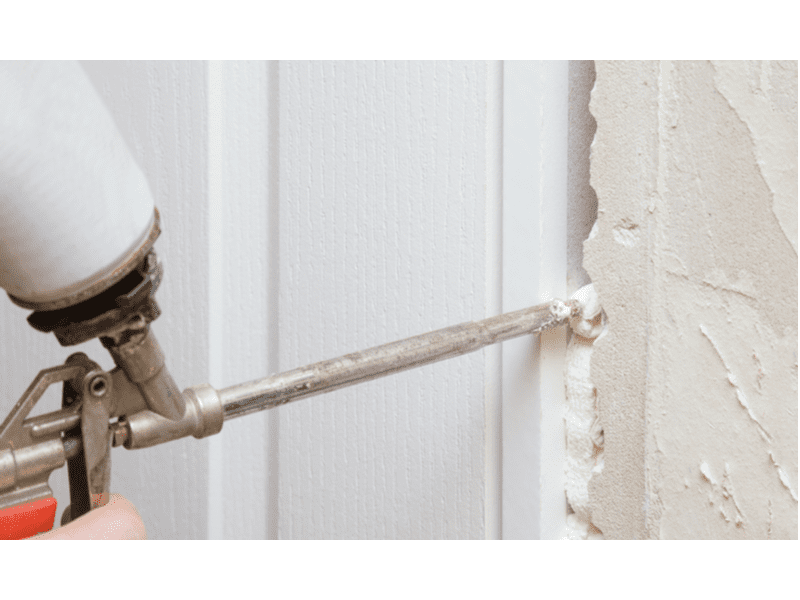 Buying a home is continually competitive, but whether the market is in favor of the buyer or seller, construction builders always have the opportunity to increase the value of a house. Builders can make a project more profitable by being selective about the adhesives used. With the application of adhesives, builders can keep costs down, relieve homeowners of stressful, massive projects over time, and help maintain the value of a home. Some of the areas where adhesives can provide solutions in a home include:
Preventing erosion of concrete
Meeting demands of stone trends
Heightening efficiencies in windows, doors and trim
Meeting fire retardant safety measures
Preventing unwanted moisture in home
Developing roofs to withstand strong winds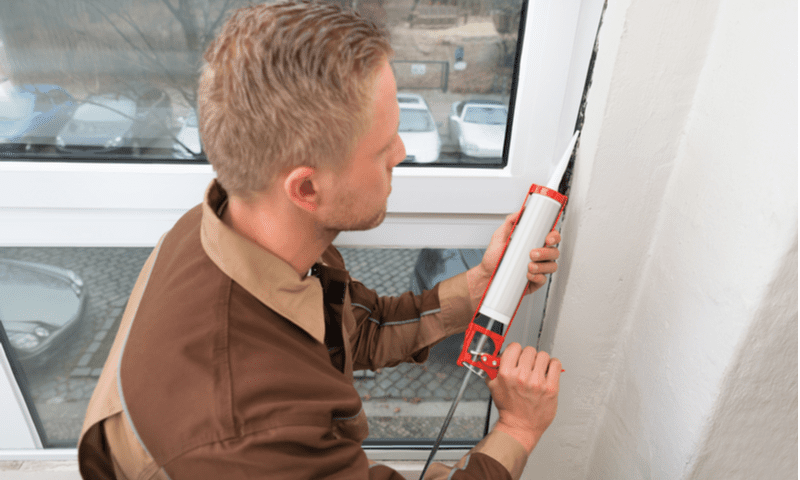 How Adhesives Can Help Residential Projects
Whether it's increased demand for single-family homes or the fast rate of urbanization, homes need to be structurally safe no matter what the current trends are in home building. Adding durable elements and precision wherever possible will help increase the selling price of the home by saving the homeowner big projects over time. There are a number of adhesives that can help builders manage these tasks, including the following:
Moisture reactive sealant: During the construction of a home, erosion control is critical while laying the foundation. OEMs are continually finding ways to lower costs for this work, as changing climate patterns can add to erosion control becoming more costly. Moisture reactive sealants are chemically designed to use moisture in its curing process. This sealant has strong elasticity, which helps with managing expansion and contraction. Moisture reactive sealants typically provide the OEM enough time to apply it before the curing begins. The more efficient OEMs can be in laying the important groundwork of a home, the more likely a homeowner can avoid potential concerns and foundational issues later on. This is a way builders can increase a home's selling price at the start, promising the buyer a peace of mind about their home's structure safety.
High-temperature sealant: More home design plans are calling for natural stone trends, which also means OEMs must find ways to provide these features while protecting the home from harsh environmental conditions. They need sealant options that have a low odor, plus no sagging, acid or harsh chemicals. Using silicone technology, high-temperature sealants offer exceptional resistance to radiation, weathering, mold, water and chemicals. High temperature sealants also provide builders flexibility for application, with elastic properties that can bond to notably difficult substrates. High-temperature sealants can help manufacturers provide the durability needed to complete design trends that could increase the value of a home.
Foam-in-place (FIP) adhesives: In effort to withstand weather conditions and prevent light from shining through windows, doors, trim and molding, FIP hot melt adhesives provide a strong seal. FIP adhesives expand upon application, helping with strong bonding to withstand weather conditions and preventing light from shining through. FIP adhesives can be applied with automated processes, helping save time and money. Unlike tapes, FIP adhesives do not include a release liner, which helps reduce waste. The strong bond performance from FIP adhesives can contribute to the increased value of a home, while also saving the homeowner money on heat and air conditioning bills.
Fire retardant adhesives: While many consumers think about potential fire dangers inside their homes, changing climates and dryer conditions are now forcing consumers to think about ways to protect their entire property outside. As fire dangers become an increasingly bigger concern for more regions, more OEMs are integrating flame retardant adhesives into their assembly processes. Flame retardants are made up of raw materials including bromine, chlorine, phosphorous and zinc. Once processed into adhesives, these materials help prevent ignition and reduce the spreading of fire. If these adhesives would be objected to fire, it would interrupt the combustion process, forming a char layer. Water is then released from hydrated metal, which cools the reaction. Fire retardant adhesives can be utilized in bonding panels, flooring and joints.
Silicone sealants: Preventing moisture in a home can protect it from the dangerous potential of molding. As mentioned with curing for concrete, the cure rate of a silicone sealant depends on temperature, humidity and moisture placement in the system. With a range of modulus formulations, silicone sealants have the ability to attach glass and metal to curtain walls, weatherproof joints and level parking, decks and pavement. Silicone sealants are versatile for construction projects, with high workability and extreme temperature resistance. This can provide financial savings for builders by utilizing one adhesive for various projects, and protect the homeowner from dangerous molding as a result of moisture throughout the home.
Roofing polyurethane sealant: Many consumers consider the roof to be a major factor in the home they choose to live in. Depending what the possible storm conditions could be in certain regions, roofing is an area where OEMs can capitalize. Bostik provides the world's first roofing polyurethane sealant that's obtained a notice of acceptance by the Miami Dade County's high velocity hurricane zone of the Florida building code. This sealant can provide resilience to new homes or improve upon an older home's existing roofing. It can meet the bonding demands for many roofing demands including metal roofs, gutters and roof tile installations.
While budgeting building plans, consider your choices of adhesives and sealants to save on construction costs and increase the value of the home. Contact a Bostik Representative to learn more about how our adhesive products can help complete your project.
Other relevant content on this topic:
Understanding Silicone Sealants for Construction
Why Smart High-Temperature Sealants are the Smart Choice to Make
Your Roofing Underlayment Adhesive Could be Holding You Back
See also
Back to all articles
HEAT SEAL COATINGS AND HOW THEY HELP YOUR COMPANY'S COMPETITIVE EDGE
Mon Oct 05 00:00:00 UTC 2015
HOW BOSTIK'S H5141K01 SOLVED AN AUTOMOTIVE CUSTOMER'S ASSEMBLY PROBLEM
Thu Sep 22 00:00:00 UTC 2016