Butyl Adhesives & Sealants
What are Butyl Adhesives and Sealants?
Bostik's Butyl adhesives and sealants are composed of butyl rubber and polyisobutylene. Depending on the formula, these products can be solid or liquid at room temperature. Additionally, our butyls adhesives and sealants do not dry or crack over time. This adhesive technology enables efficient waterproofing and sealing solutions.
Butyls come in two categories, adhesives and sealants:
Butyl adhesives are commonly used to adhere two substrates together. They are used in tapes, flashing, heating, Ventilation, and Air Conditioning (HVAC).
Butyl sealants are more commonly used for waterproofing or sealing cracks. They are used in waterproofing applications, air leaks, and crack filling between layers.
If you need more information about Butyl adhesives and sealants, don't hesitate to contact an expert.
What are the benefits of Butyl Adhesives and Sealants?
Among the numerous advantages brought by Butyl adhesives and Sealants, we can mention the following features:
Bitumen-free, solvent-free, lead-free: safe to use and environmentally friendly.

High tack, high green strength, odor-free at room temperature: enhance workability.

Can be manually or automatically dispensed: improve production efficiency.

Butyl will not dry out nor crack or become brittle: long-term durability.

High-temperature resistance for all climates and conditions (moisture, UV, heat, etc.): high versatility of design and applications.

No need for primer or pre-heating: easy to use.

Immediate bond to a wide range of materials: high versatility of design and applications.
For which applications Butyl Adhesives and Sealants are designed?
Insulating Glass
You can use Butyl IG for primary and secondary sealing in Insulating Glass. Butyl Insulating Glass Sealants lead to:
Thermal efficiency as the sealants' gas retention and warm edge effect determine energy ratings
Barrier properties as sealants keep moisture out to prolong the service lifespan of IGUs
Improve safety by avoiding harmful substances for safer homes and workplaces
Learn more about Butyl applications in Insulating Glass Sealant:
Building & Construction
Butyl adhesives and sealants are ideal for roofing applications because they possess:
Superior heat stability and aging behaviour
Versatility enables them to be used as flashing tapes at intersecting roof points, ridges, slopes, and other vertical areas, as well as windows, doors, and pipes, and repair.
Learn more about Butyl applications in Building and Construction:
Home Appliances
Bostik's butyl adhesive is appreciated in home appliances for :
Electrically and heat transfer capacity for home appliances over a wide temperature range.
Good adhesion to all metal, powder-coated, and painted surfaces.
Learn more about Butyl applications in Home Appliances:
Automotive
With a Butyl adhesive technology, you can increase production speeds due to room temperature application and direct sealing options (applied at OEM plant) and enhance process flexibility with manual or high-speed automatic application abilities. Butyl adhesives are also appreciated for their durabilities and smart properties (thermal, density).
For Battery Pack, Bostik Butyl Technology can offer:
Ease of service with removing and resealing the surface
Air tight instant seal between substrates
Good aging resistance under warm and humid conditions
High process efficiency in assembly
Lean more about Butyl Applications in Automotive:
General Transportation
Butyl can be used in transportation
Can bond various substrates such as metal, glass, plastic, and wood
Good vibration dampening
Superior age resistance
Flexibility
Learn more about Butyl Applications in General Transportation:
Frequently Asked Questions about Butyl Adhesives and Sealants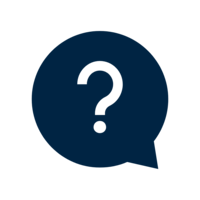 In what form can Bostik Butyl adhesives be used?
You can use drums or sausages for high throughput applications with limited manual handling. Consider using tapes available on many substrates (PP, PET, non-woven) for smaller-scale or manual applications.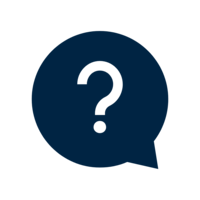 What temperature can Bostik Butyl adhesives withstand?
Our butyl adhesives have a high temperature performance range. Once the adhesive is applied, it can withstand temperatures up to 90°C. Depending on your needs Bostik experts work directly with you to determine which sealant of Bostik extensive range can be used based on the temperature range for a given application.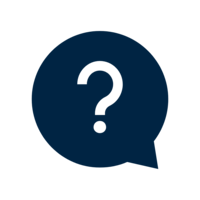 What are the main benefits of Butyl vs. Bitumen?
The main benefits of Butyl vs. Bitumen are the following:
Pressure Sensitive Adhesive: Butyl provides an immediate bond to a wide range of building materials. It is easily applied, with no pre-heating nor primer required. There is no special installation equipment required. Finally, it's highly comfortable to fit all building configurations.
Non-hardening Mastic: Butyl forms a soft, resilient compression seal. It allows movement due to expansion-contraction. Moreover, Butyl will not dry out (crack) or become brittle, having a virtually unlimited storage life.
Chemically Inert: Butyl is safe to use and environmentally friendly (no curing time and solvent evaporation). It has high resistance to alkalis, acids, and salts.
Retains Elasticity: Butyl is appreciated for its versatility for all climates and conditions: -30°C to 120°C (short term). Butyl also retains shape at high temperatures and tack at low temperatures.
If you want to know more, contact our experts.
Do you need an expert to find the best butyl adhesive and sealant for your application, receive technical information or samples?