Methyl Methacrylate Adhesives (MMAs)
What are the differences between Bostik and Standard Methyl Methacrylate Adhesives?
Bostik MMA Feature: High Flow & Thixotropy
This video shows the differences between Bostik MMA and Standard MMA through high flow and thixotropy lab tests.
Bostik's Structural MMA SAF & FIT allows you to work with a high extrusion rate without sagging on the vertical application.
Formulated with high thixotropic properties, Bostik Structural MMA SAF & FIT ranges offer no sagging, excellent shaping, and less quantity used for gap filling.
Finally, this combination of High Flow and Thixotropic benefits improve:
Workability
Process efficiency
Cost-in-use
Bostik MMA Feature: Higher Impact Resistance
Impact resistance of Bostik MMA without breaking is higher than Standard MMA.
Strong impact resistance improves:
Durability
Aesthetics
Safety
Bostik MMA Feature: Improved Elongation & Fexibility
Bostik MMA has exceptional elongation property (more than 8 times higher than standard MMA) while keeping high bonding strength.
Through flexibility test, Bostik structural MMA demonstrates high flexibility that helps to avoid read through and absorb differential expension/contraction of the substrates.
The combination of elongation and flexibility improves:
Aesthetics
Process efficiency
Durability
Bostik MMA Feature: Visual Monitoring of the Reactivity
Bostik MMA enables fast and visual mixing control with black hardener, and polymerisation mixing control with white hardener. Bostik MMA also offers short handling time while having a long open time.
Reactivity property improves:
Workability
Higher production speed
Cost-in-use
For which applications Structural Methyl Methacrylate Adhesives are designed?
Bostik's methyl methacrylate structural adhesive properties making them ideal for applications in the following markets:
Frequently Asked Questions about Methyl Methacrylate Adhesive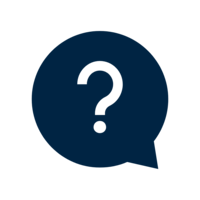 Is MMA technology compatible with plastics such as PMMA, PC, ABS, PS and PVC?
Our MMA technology is fully compatible with plastics such as PMMA, PC, ABS, PS and PVC. It has been tested and approved globally and is popular among plastic producers.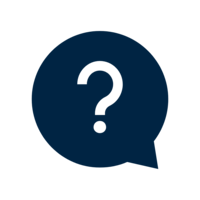 Do Bostik Structural MMA adhesives help to make the manufacturing process more sustainable?
Bostik MMA range has been specifically designed to decrease energy usage by curing at room temperature, improve fuel efficiency in relevant applications due to being a lightweight bonding solution and reduce material use by offering top-tier elongation and elasticity.
Do you need an expert to find the best Structural Methyl Methacrylate Adhesive for your application, receive technical information or samples?