LVT-Lock+™
Firm-set Vinyl Flooring Adhesive
Product overview
Bostik LVT-Lock+™ is a solvent-free, water-based, acrylic adhesive specifically formulated for the installation of vinyl flooring. LVT-Lock+™ is a 0-VOC formulation as calculated by SCAQMD Rule 1168. It displays tenacious early bond strength, is specially formulated to be highly resistant to plasticizer migration. LVT-Lock+™ has been formulated to exhibit a unique combination of application properties including excellent trowelability, fast tack/grab, low odor and easy clean up.
Smart Advantages
Rapid tacking, firm set
High bond & shear strength
Plasticizer migration resistant
Bostik Announces Launch of New Mobile App
Bostik has announced the release of its new Bostik Pro™ app, available for free on both iOS ...
Read more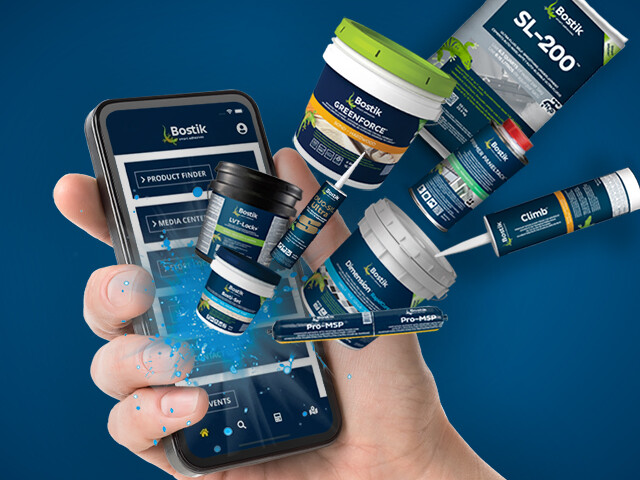 Ultimate Versatility
LVT-Lock+™ may be used to adhere:
LVT (Luxury Vinyl Tile)
LVP (Luxury Vinyl Plank)
Sheet Vinyl
LVT-Lock+™ may be used over all properly prepared substrates common to resilient flooring installations including;
Concrete
APA grade plywood
Cementitious-based patch/underlayments
Gypsum-based patch/underlayments (in dry, above-grade applications)
Well-bonded vinyl
Terrazzo
Radiant heated flooring
LEED® Contribution
LVT-Lock+™ has 0 VOC's (as calculated per SCAQMD Rule 1168), and may contribute toward LEED® credits under LEED® v4 Credits: IEQ Credit 2.1 and IEQ Credit 2.2.