Hot Melt Polyamide Adhesives
Bostik's hot melt polyamides are one type of our high-performance, thermoplastic resins and are supplied in pellets and sticks to meet various application needs.

They offer characteristics necessary in demanding end-use environments, such as heat resistance. This is an important property because bonded assemblies can be exposed to high temperatures in some manufacturing operations, shipping, storage, as well as during everyday use at ambient conditions. Hot melt Polyamide Adhesives also provide strength, impact resistance, as well as chemical and plasticizer migration resistance.

Discover our specialty hot melt polyamides, and learn how this technology can serve several markets such as filters, electronics (encapsulation by Low-Pressure Molding (LPM)), automotive interiors, textiles, footwear, furniture, and general product assembly.
What are Hot Melt Polyamide Adhesives?
Hot Melt Polyamides are products of reactions between difunctional acids (diacids) such as dimerized fatty acids (dimer) and difunctional amines (diamines).
They are part of our Specialty Hot Melt Adhesive portfolio and are available in pellet and stick form. Thermoplastic in nature, they are solid at room temperature, but melt when exposed to heat and quickly set to provide a bond with high heat resistance and good chemical resistance.
Polyamides are polymers of relatively low molecular weight that do not require compounding, and offer a wide range of useful properties. Individual properties such as softening point, melt viscosity, tensile strength, flexibility, heat resistance, low-temperature-impact resistance, and adhesion to specific substrates are built into the polymer before it is discharged from the reactor.
What are the key benefits of Hot Melt Polyamide Adhesives?
When considering a hot melt technology, hot melt polyamides may be right for you if you are looking for the following:
Bio-based formulation to promote sustainability and reduce carbon footprint.
Broadest range of applications compared to other hot melts thanks to its good adhesion to various substrates (including leather, paper, non-woven, many plastics, and others).
Short open time and setting time to improve productivity.
Low application viscosity/wide range of melting points available to optimize operations and to precisely meet the expectations of our customers.
Good chemical and grease resistance compared to other adhesive chemistries to enhance performance in aggressive environments.
Good to excellent performance at elevated temperatures to increase end-use durability for applications exposed to hot environments (i.e., near automotive engines).
Excellent plasticizer resistance to heighten overall product performance.
Bostik's Hot Melt Polyamide Featured Product Lines
CoPA Hot Melts THERMELT®
Bostik offers a line of copolyamide (CoPA) hot melt adhesives called Thermelts. These amorphous solutions are made up to 80% of fatty acid derivatives from vegetable oils. They have light amber color, and offer mechanical flexibility for improved resistance against mechanical stresses. Bostik Thermelt® products have chemical, grease and high-temperature resistance. They have low to average viscosity (0,5 to 80 Pa.s at 210°C), and softening points of 80°C to 210°C to meet our customers' specifications.
Applications:
Electronics (low pressure molding)
Various other assembly solutions
Vertical integration of CoPA Hot Melts from FIXATTI: Pellets and Powders
Since vertical integration of Fixatti, Bostik also manufactures high-performing, thermobonding, copolyamide pellets and powders that offer average to high viscosity (with medium viscosity at 30 to 1000 Pa.s T° at 190°C) and softening points of 85°C to 150°C to meet the specifications of our customers. Hot Melt Polyamides from Fixatti also have semi-crystalline properties.
Applications:
Interlining
Technical coating
Various other assembly solutions
CoPA: PLATAMID® by ARKEMA
Platamid® copolyamides are plasticizer-free thermoplastic hotmelt adhesives (HMA) that deliver durable, versatile, and solvent-free bonding. They have melting points from 85°C to 150°C, low density for light weight, and viscosities from 40 to 4,000 Pa.s at 150°C. They are available as pellets or free-flowing powders. Their short setting time enables high production rates.
Applications:
Textile interlining
Technical textiles
Access more information about PLATAMID®
What are the main applications of Hot Melt Polyamide Adhesives?
Automotive Filters
Hot Melt Polyamides are ideal for automotive filters (air filters, oil filters, fuel filters) thanks to their great mechanical resistance to overcome stresses during use, good heat resistance, short open time to improve productivity, and low fogging to reduce VOC emissions. For this application, you can use an extruder or a melt tank.
Low-Pressure Molding
HMPAs for Low-Pressure Molding protect a component against dust & moisture to improve end-use performance. Hot Melt Polyamides are particularly suited for this application thanks to their good mechanical properties to enhance durability (avoid breaking). This technology is suitable for the most sensitive electronic component and LPM process. HMPA thermoplastic properties enable it to be remelted and facilitate recycling. Bostik also provides HMPA adhesives with fire-resistant features (Flammability V0 (UL94)) often required for electronic applications.
Interlining
HMPAs are particularly suited for interlining thanks to their excellent adhesion to a variety of fabrics, laundry resistance: 40-95°C, excellent dry cleaning, resistance to steam during ironing and stain removement, as well as no strike through/no strike back.
Footwear
Footwear applications include lasting. This operation consists of forming the whole upper, or part of it, fixing it onto the insole. Polyamide resins are used in side and seat lasting operations due to their higher flexibilities and better bonding properties. Folding and edge bonding operation consist of thinning (or skiving) the upper edge of the vamp, then folding it back on itself after injecting the adhesive inside the fold. For both cases, the thermoelements must be fast setting, flexible, and have low viscosity to allow the substrate to be well impregnated. Hot Melt Polyamide can also be used in toe puff printing. This operation consists of forming the toe of the upper to shape the shoes using polyamide resins.
Hot Melt Polyamides are suited for Footwear thanks to their good adhesion to thick leather and PVC, low viscosity but not too fluid so that there is no drop, fast setting time to improve productivity, and suited softening point from 110 to 180°C.
Assembly (Furniture - Flooring)
In assembly, Hot Melt Polyamides can be used for decorative fabric lamination to foam–wood​, as well as carpet industry (used as backing or anti-slip coating).​
Hot Melt Polyamides are suited for Furniture & Flooring thanks to their excellent bonding to metal, PVC, fibreboard, good bonding to vinyl, urethane foams, plasticizer resistance, and flame retardant options.
Woodworking
Bostik provides HMPA with a wide range of viscosity to meet the requirement of your woodworking application. Polyamides can fill knots and adhere to the wood. The hardness of Hot Melt Polyamides enables them to resist a sanding step. The low viscosity of HMPA makes them suited for fiber coating.
Frequently Asked Questions about Hot Melt Polyamide Adhesives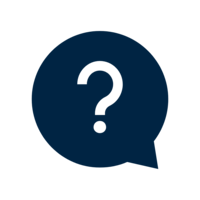 What are the things to consider when choosing a Hot Melt Polyamide Adhesive?
Things to consider when choosing a Hot Melt Polyamide Adhesive are the following ones:
Required Temperature Performance: when choosing a hotmelt polyamide, the application's temperature requirements are a primary concern. Bostik manufactures hotmelt polyamides with a high-temperature performance of >150°C.
Process Requirements: process parameters can guide the selection of the right product. Bostik's hotmelt polyamides have the following range of open times (5-60 seconds). A short open time improves the speed of the bonding process, while a longer open time allows for repositioning of the elements to be bonded if necessary.
Substrate Compatibility: Bostik's hotmelt polyamides are well suited for a variety of substrates, including wood, leather, fabric, paper, plastics, and heated metal.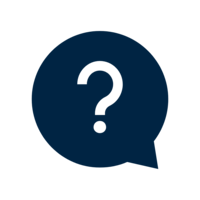 Why are Hot Melt Polyamide adhesives and other Specialty Hot Melt Adhesives sustainable?
The adhesive's Formulation, energy consumption, and recyclability make it environmentally friendly.
Improved Formulation with no solvent and partially bio-based up to 80% (Fatty-acid dimer, sebacic acid).
Reduce Energy Usage with immediate setting time to increase production rate and energy-saving with no drying step.
Increase Recyclability thanks to its thermoplastic nature (remelting properties enable debonding and recycling of different materials) and mono-material recycling capabilities.
Bostik Hot Melt Polyamide Adhesive - Featured Products
Do you need an expert to find the best Hot Melt Polyamide Adhesive for your application, receive technical information, or samples?