04/28/2016 - 10 min
ENSURING FLOORS AND STAIRS ARE SQUEAK-FREE: HOW THE RIGHT ADHESIVE MEANS DOING THE CONSTRUCTION JOB RIGHT THE FIRST TIME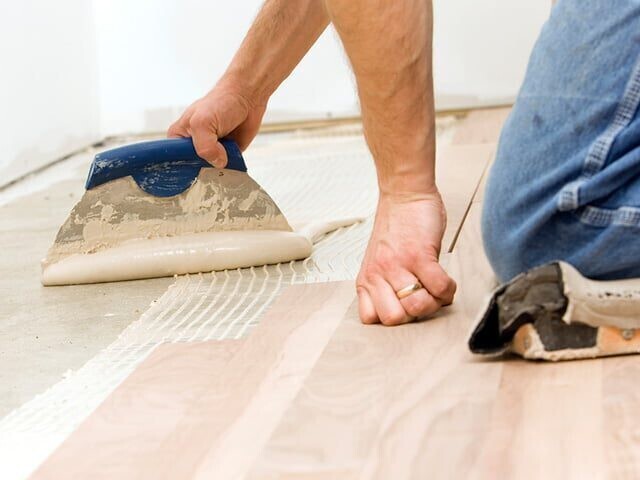 Typically, the cause for squeaky floors and stairs has to do with incorrect materials used at the time of installation. High quality, sub-floor adhesives can aid in proper installation and improve the flooring system's overall quality.
Below are aspects builders should consider when selecting an adhesive to ensure floors and stairs are squeak-free.
Using an Adhesive at the Time of Installation:
A bead of adhesive should be placed upon the face of the floor joist just prior to the sheathing being laid down and fasteners installed. Doing so helps in two ways:
The fastener gathers up some of the adhesive as it is screwed into the sub-floor and joist, which locks the fastener into the wood.
The adhesive helps bond the sheathing to the floor joist.
Using an Adhesive That Can Be Applied in Any Type of Installation Environment:
It's important to use an adhesive product that has versatile installation guidelines. These include the ability to bond in all types of weather, to wet and frozen wood products and composite floor components.
Additionally, the product should have the ability cure quickly. This saves builders' time, money and resources.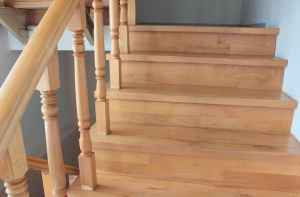 Using an Adhesive That Meets Industry Specifications:
To ensure solid, squeak-free floors and stairs, it's important to use an adhesive that meets APA Performance Specifications, ASTM D3498 and AFG-01 in particular. By doing so, floor stiffness is greatly increased, reducing squeaks and nail pops.
ASTM D3498 and AFG-01 require that the adhesive is UV resistant, strong under temperature and moisture conditions and able to fill the gaps.
Additionally, it's important that the adhesive is safe, has low VOCs and minimal shrinkage.

Bostik's Heavy Duty Construction Adhesive for Squeak-Free Flooring:
Bostik's Heavy Duty Construction Adhesive is a high solids polyurethane construction adhesive designed specifically for sub-floor and stair tread assemblies. This adhesive product exhibits the following qualities:
Minimal shrinkage due to containing low amounts of solvent and no water
Great open or repositioning time
Adheres to wet and frozen lumber
Meets ASTM D3498 and AFG-01 specifications
Performs well with composite lumber products
For more information on adhesive solutions that get the job done right the first time and improve construction systems overall, call 800-7-BOSTIK.
Bostik is also on Facebook (Bostik Industrial) and Twitter (Bostik_IND).