12/21/2017 - 10 min
UNDERSTANDING POLYURETHANE SEALANTS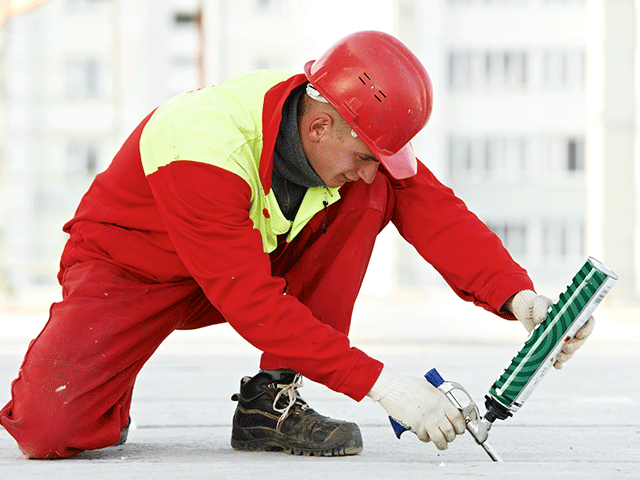 Preventing moisture and air penetration, sealants serve an important role in building construction. Yet not all sealants are ideal for all applications. In a recent blog post, we looked at silicone sealants.
Now, take a look at polyurethane sealants, including their uses, advantages and limitations.
Polyurethane Sealant Formulations and Uses
Polyurethane sealants are among the most widely used technology for both new and renovation construction projects. Available in single and multi-component formulations, polyurethane sealants are mainly used in horizontal joints or non-sagging, vertical applications. In particular, these include:
Isolation joints
Roofing
Foundation
Gutters
Expansion and control joints
Once the polyurethane polymer is formed, other raw materials are added to it, giving the finished sealant varying degrees of quality and performance functionality.
Polyurethane Sealant Advantages
Polyurethane sealants offer many advantages, including:
Excellent tear and abrasion resistance
Fair chemical and weather resistance
Ability to be used in a broad range of joint sizes
Adhesion compatibility with many construction substrates, such as stone, metal and wood
As a result, these advantages make them suitable for many construction applications.
Polyurethane Sealant Limitations
While polyurethane sealants offer several advantages, it's important to consider their limitations prior to selecting them for a project. Limitations include:
For the most part, polyurethanes are recommended for dry substrates vs. other technologies.
White construction polyurethanes have the potential to discolor and not retain the intended white color when exposed to UV light.
They may have a limited range of joint movement capabilities, depending on the brand (+/- 25% to +/- 50%).
Mold and dirt pick up may be possible.
It's also important to note that formulation variations can cause performance differences. If a given polyurethane sealant's formulation is not properly understood or assessed beforehand, it can cause unexpected performance issues.
Smart Polyurethane Sealants
Bostik manufactures smart polyurethane sealants that offer the following properties:
Tough, yet flexible, watertight seals
Tenacious bonding capability (wood, masonry, Kynar® resin-based coatings)
Dynamic joint movement totaling 70% of original joint geometry (+/- 35%)
Tear and abrasion resistance characteristics
Meets high velocity hurricane zone uplift requirements
For more information on these products and how they improve building projects overall, visit www.bostik.com/us.