43. HYGIENIX 2022 Conference Overview
Subscribe to the Attached to Hygiene Newsletter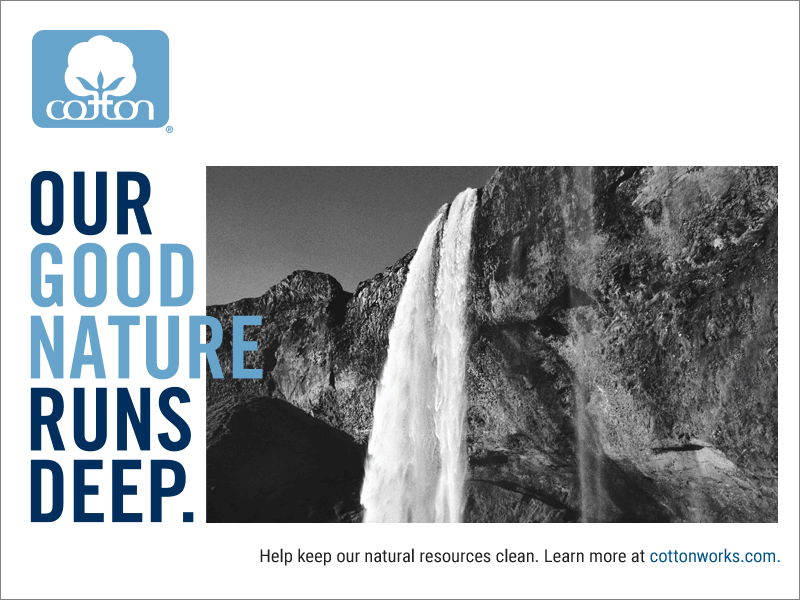 This episode is sponsored by Cotton Incorporated and their B2B focused website, CottonWorksTM.
If you'd like to learn more about natural fiber leader, cotton and its biodegradability, visit CottonWorksTM.

Show Notes:
November was an eventful month for the absorbent hygiene industry. In Episode 42, we focused on the OUTLOOK 2022 conference in Europe. Now, 'Attached to Hygiene' turns to the U.S. and welcomes speakers from Hygienix™ 2022 in New Orleans. Host Jack Hughes connects with 11 of the event's speakers to get highlights from their presentations. You can also take our poll to choose which speeches you want to hear more about from the presenters.
Corporate policies supporting women in the industry
As companies across the globe strive to keep a strong talent pool, forward thinkers are adopting more value-added benefits for their employees. Some offerings began with women's needs in mind but were expanded to be more equitable for all. One recent example began as the need to cross state lines for certain types of reproductive healthcare. Selected companies now give all employees the alternative of out-of-state travel when necessary to receive quality healthcare for their given condition.
Incremental advances toward circularity
Many presentations focused on improving sustainability from different angles. A few examples: The challenges of hybrid products. Specialty fibres including hemp and flax. Different methods for breaking down post-consumer products. Alternatives to dedicated collection sites for soiled articles. But whatever solutions the industry settles on will need to simultaneously address the three main challenges: price, performance, and practicality.
Innovations in products for those who menstruate
New products and innovations were introduced, including some designed for those who menstruate. One example cited tampons with helical grooves to more effectively spread out absorption and reduce leaks. Another presented Pads on a Roll™, which will allow menstrual products to be offered in bathrooms as easily as toilet paper. This will be of particular benefit to students in schools where providing menstrual health products is required.
Outline of the Episode
[1:10] About Hygienix 2022
[2:07] 'Blood, Sweat, Legislation and Regulation: The Impact on Business'
[2:45] Michelle Walasavage: Challenges women face in the chemical industry
[4:08] Rachel Braun Scherl: Upcoming needs and fundamental changes
[16:18] 'Next-Gen Menstrual Products and Their Users'
[16:24] Frantisek Riha-Scott: 'Reusable Products Using Nonwovens, A Complementary Product to Traditional AHPs'
[20:22] Greta Meyer: 'Breaking the Tampon Monopoly'
[22:23] Danielle Keiser: 'The Language of Period Products: Changing the Conversation with Our Customers'
[26:00] 'Going Forward: Industry M&A and Recent Investments and Innovations'
[26:10] Len LaPorta: 'Using Mergers and Acquisitions to Protect and Grow Your Business Value in a World of Disruptive Change'
[27:09] 'Sustainable and Improved AHP Inputs'
[27:22] Jason Finnis: 'Bast Fibre Use in Hygienic Applications: Opportunities and Challenges'
[29:02] 'HYGIENIX WORKSHOP: Global Trends in Diapers, Baby Pants and Adult Underwear'
[29:34] Natalia Richer: Current Trends in the Industry
[32:15] Carlos Richer: Future of the Diaper Industry
[38:53] 'HYGIENIX Innovation Award Presentations'
[39:20] Daniella Gomez: Sposie® Dribbles® Potty Training Pads
[40:09] Penelope Finnie: Pads on a Roll™
What would you like to hear more about?

Take our poll and tell us which speakers you would like us to feature in future episodes of 'Attached to Hygiene'.

Resources
Connect with our guests:
Visit the HYGIENIX 2022 website to learn more about the conference and speakers.

To hear past episodes featuring Danielle Keiser, listen to:
Get Connected with Attached to Hygiene
Take our listener survey to receive our new CSR Whitepaper.
Sign up for our newsletter to get emails every two weeks with updates about new episodes, additional materials about what was discussed in the episode, and exclusive content we've created around topics like sustainability, absorbent core, feminine hygiene, and others. This will include whitepapers, glossaries, 1-pagers, and other helpful learning materials. So if you want to stay up to date on everything we know about important industry topics, click this link to sign up for our Attached to Hygiene newsletter.
Connect with Jack Hughes on LinkedIn. You can also find us at Disposable Hygiene Adhesives on LinkedIn or by visiting the Attached to Hygiene Podcast on our official website.
You can email us with questions, comments, or ideas for future episodes at hygiene@bostik.com.
You can find Attached to Hygiene wherever you get your podcast
Host: Jack Hughes
Music by Jonathan Boyle
Produced and edited by: Jack Hughes with help from Paul Andrews, Michele Tonkovitz, Emory Churness, Nikki Ackerman, and Green Onion Creative. Post production for Attached to Hygiene is done by PodcastBoutique.com.
Discover Other Popular Attached to Hygiene Episodes