From PVAs and mortar plasticisers through to wide jointing compounds, our building chemicals and landscaping products are present in a wide variety of working environments. 
All products in the range are practical, easy to use, effective and include:
Building adhesives, primers and sealers
Chemical admixtures formulated to plasticise, waterproof, accelerate or retard
Surface treatments that clean, restore and protect
Mortars for installation, repair and maintenance
Cement colours for decorative effects
Wide jointing compounds for paths and patios
Ease of selection is achieved via clear product names, descriptions and illustrations on all packaging.
Related Products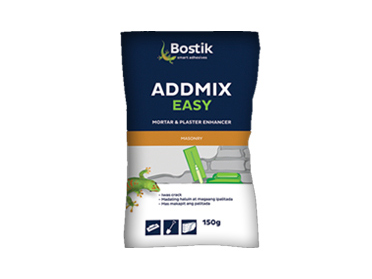 Addmix Easy
Addmix Easy Mortar & Plaster is a ready to use powder admixture designed for cement based mortar and plastering requirements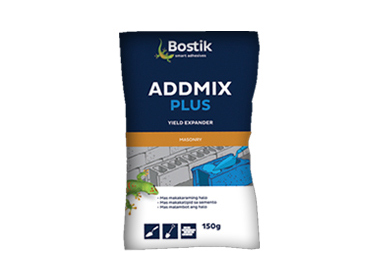 Addmix Plus
Addmix Plus Yield Expander is a ready to use powder admixture designed for volume enhancement for CHB & Pre-Cast light elements.