SMP Adhesives and Sealants
What are the benefits of Silyl Modified Polymers (SMP) adhesives and sealants?
Boost your productivity and quality while reducing your cost-in-use
Increase productivity with reduced number of preparation steps.
Robust process to limit risk of incorrect surface preparation and need for rework and customer claims.
Reduce cost-in-use by eliminating the need to buy chemicals, facilitate stock management, free-up production floor space, and reduced needs for consumable.
Protect your employees, customers and the environment
100% isocyanate & solvent Free No need for REACH isocyanate training / No pictogram
Less waste thanks to a more robust process, and less used product packaging
Reduced needs for VOC solvent based products
Easy to clean off on hands and tools
Long shelf life of 12 to 18 month
Performances for more robustness and flexibility!
Easy to gun at low temperature
Improved ageing performance
Excellent adhesion to a wide variety of substrates
Stable mechanical characteristics across a wide range of temperature
Cured material remain flexible at low temperatures
What are the innovations for Silyl Modified Polymers adhesives and sealants?
Bostik has a long history of expertise in Silyl Modified Polymers (SMP), and has become a reference and a leader in this technology. Bostik is also working on the development of technology through innovations that enable SMP to be used in a wider range of applications. Our innovations include:
High flame retardancy with HL3 levels for bonding and sealing applications to improve passenger safety in transportation.
SIMSON ISR 70-03 FR is the world first flame retardant SMP sealant according to EN 45545.
Glazing/Bonding with strong grab for aftermarket automotive applications
SIMSON ISR 70-08 AP is suitable for bonding windows or other industrial applications which require high green strength (initial tack) to avoid or reduce clamping times. It can also be used for sealing applications.
Replace Polyurethane PU technology with SMP technology to improve safety and sustainability.
SIMSON ISR 70-05 AP is solvent and isocyanate-free and enables safer working conditions.
High resistance to harsh environmental conditions to keep quality high
Bostik has developed a range of SMPs, specialized for sealing and bonding applications in the marine market.
For which applications Silyl Modified Polymers adhesives and sealants are designed?
Road transportation
Recreational vehicles, buses and coaches, agriculture and construction equipment require adhesive technologies that can address the various environmental conditions, such as extreme temperatures or UV exposure. Discover more about our solutions for Road Transportation Market.
Marine
With superior resistance to weather conditions and high chemical resistance against aggressive teak deck cleaners, MSR products are ideal for marine sealing and bonding applications. Discover more about our solutions for the Marine Market.
Automotive aftermarket
Sealing and windscreen replacement applications require adhesives and sealants designed to meet the industry's highest specifications. It is also necessary to decrease assembly time, adhesive consumption and waste. Bostik's SMP technology addresses this need. Explore our solutions for the Automotive Aftermarket.
Construction
For some applications such as prefabricated structures and soft insulation. SMP technology appears to be a natural response to security, sustainability and high levels of production efficiency needs. Discover more about our solutions for Soft Insulation and Prefabricated Structures.
Rail transportation
Vehicles designed for the daily transport of large numbers of persons must be strong, safe and reliable. These transportation must be reliable for years. There is a broad range of requirements that SMP can meet. Find out more about our solutions in the Rail Transportation Market.
SMP Featured Products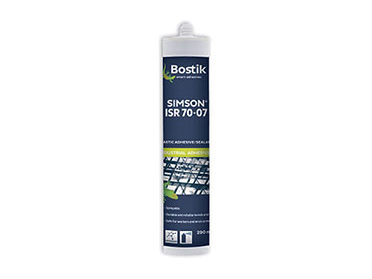 Simson ISR 70-07
Simson ISR 70-07 is a solvent free, low viscous sprayable sealant, based on Silyl Modified Polymer (SMP) with a special spray structure for ...
Frequently Asked Questions about SMP Adhesives and Sealants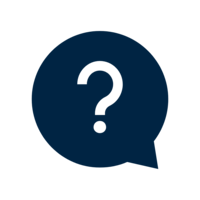 Is SMP technology compatible with plastics such as PMMA, PC, ABS?
Our SMP technology is compatible with plastics such as PMMA, PC, ABS. It has been tested and approved globally and is popular among plastic producers.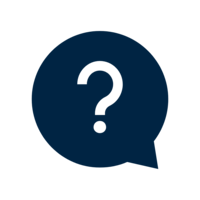 What is the bondline dimension (general and project related) for SMP technology?
The bondline dimension could work with a minimum of 2 mm thickness. This thickness impact the elastic bonding properties of the SMP technology, so we recommend 20 mm for ideal elastic bonding properties.
Do you need an expert to find the best Silyl Modified Polymers adhesive or sealant for your application, receive technical information or samples?