ATTEND OUR WEBINAR
Bostik PSA - One stop solution for your medical tapes
Discover how you can make medical tape with Bostik "Unique Adhesive Solution".
This presentation will be packed with information on how we can deliver value to your products.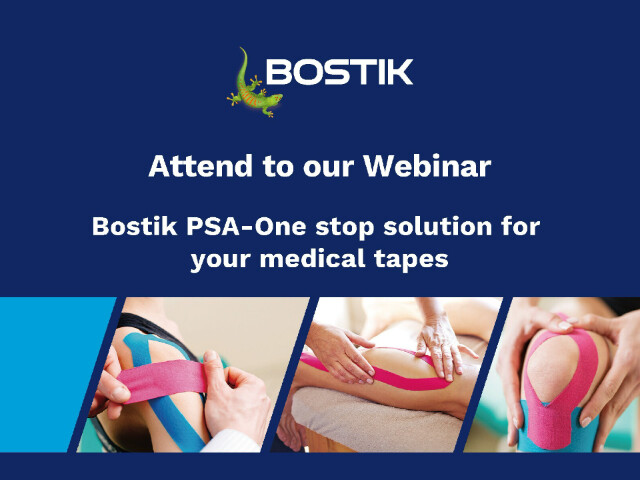 A one-stop mobile application for adhesive users in the flexible packaging industry
Bostik Launches Bostik FlexApp
The First Mobile Technical Tool Application in Asia for Flexible Packaging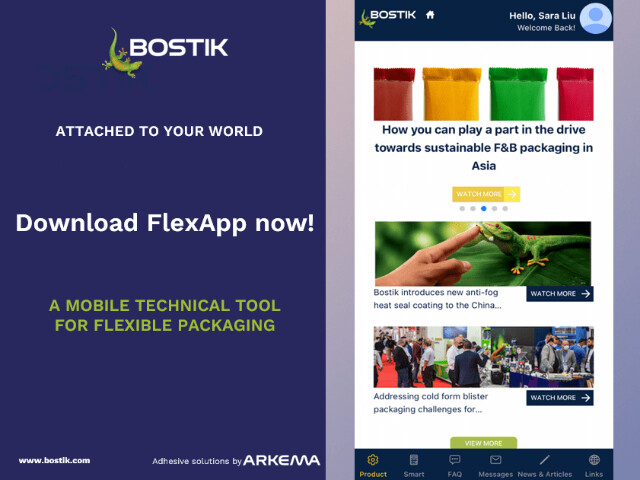 Latest HMPUR technology increases efficacy on edge banding
Bostik Introduces Next Generation of Adhesive Solutions for Woodworking
Bostik, a leading global adhesive specialist, introduces its latest smart adhesive solutions for woodworking, the SG6518 and SG6520 under its Supergrip® adhesive solutions line. Supergrip® is a Hot Melt Polyurethane Reactive (HMPUR) adhesive solution produced for use for edge banding in the woodworking industry.