11/09/2020 - 10 min
Choose the Right Adhesive Technology for Appliance Assembly Applications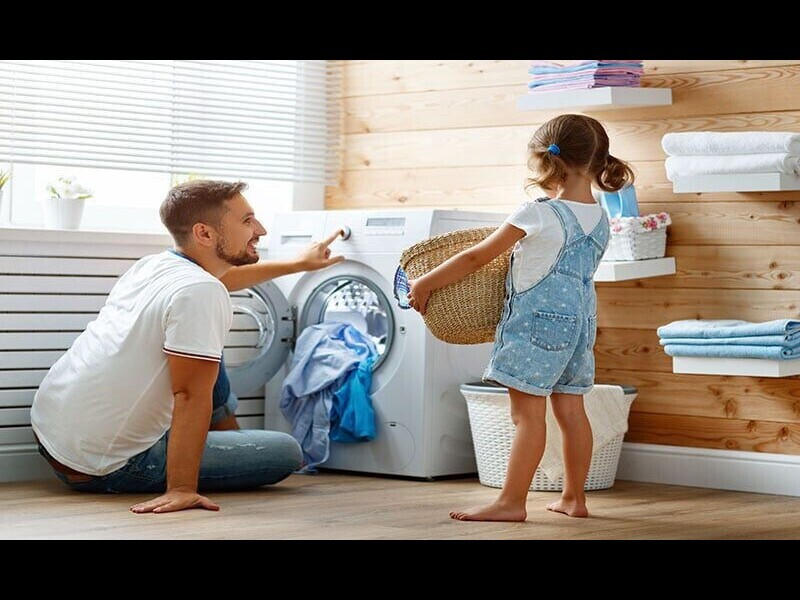 While appliance assembly adhesives offer many advantages over mechanical fasteners, it can be difficult to know the right adhesive technology to choose when considering a switch. This is because there are many adhesive options on the market and different application considerations to make. Fortunately, our experts' simple considerations and recommendations for certain appliance assembly applications, including seam sealing, cooling coil bonding and glass bonding, can help.
Application 1: Door and Cabinet Seam Sealing
When assembling appliances like freezer cabinets or refrigerators, it's important that various components aren't able to move or create gaps during the insulation process. To address this, consider an adhesive that can provide a strong seal and lasting coverage. This will help avoid insulation leakage by filling any gaps and corners. Ideally, the adhesive should be strong enough that you won't need to use tapes to further seal corners.
Our adhesive technology recommendation
Bostik manufactures foamable block copolymer hot melts to be applied in bends and corners. This technology is ideal for door and cabinet seam sealing because it enables:
Improved leakage prevention: Our hot melts are applied with nitrogen, so they are hermetically sealed. This seal will ensure optimal insulation leakage prevention.
Reduced waste: The hermetic seal also reduces the need for taping corners and gaps, which decreases waste production.
Easy integration: Our hot melts work with automated or manual production processes. You can choose the method that works best for your production line.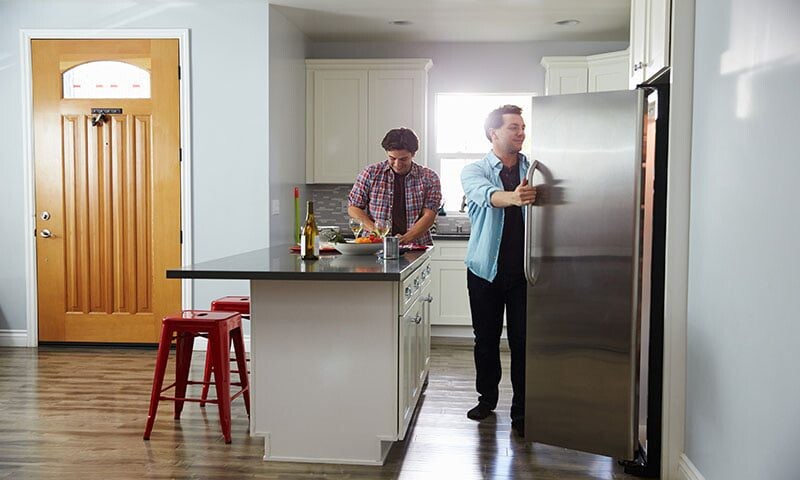 Application 2: Cooling Coil Bonding
Cooling coil bonding must meet specific energy saving classifications. Therefore, consider an adhesive that exhibits thermal conductivity to ensure the refrigerator or freezer maintains its cool temperature. Ideally, the adhesive should also increase thermal efficiency without requiring additional adhesive materials.
Our adhesive technology recommendation
Our butyl adhesives are ideal for cooling coil bonding, because they enable the following advantages:
Improved thermal efficiency: When applied directly to the coils, butyl adhesives can offer 20%* higher thermal conductivity when compared to current thermal mastics available in today's market.
Decreased adhesive use: Thermal mastics have low adhesive strength, creating a need for more adhesive material. Butyl adhesives, however, offer a high level of adhesive strength. This property enables you to achieve a strong bond and thermal efficiency with less adhesive material.
*per our product testing
Application 3: Glass Bonding
Glass doors and framing are becoming popular features in washing machines and refrigerators. While aesthetically pleasing, glass features can create challenges in your appliance assembly. Depending on the application, the adhesive may also need to withstand the vibration, such as created by washing machines or frequent shocks from slamming refrigerator doors. Therefore, consider a glass bonding adhesive that is durable and can withstand vibration or frequent shocks in uses. An adhesive that offers sound-damping qualities can also be important for noisier appliances.
Our adhesive technology recommendation
Silyl modified polymer(SMP) adhesives are a great option for glass bonding applications, because they offer the following advantages:
Reduced surface preparation: Polyurethanes have often been a go-to adhesive technology for this application; however, they require extensive surface preparation. SMP adhesives, however, offer primerless adhesion. This capability reduces material costs and increases production efficiencies.
Increased noise reduction: SMP adhesives have sound-deadening qualities that can help block loud vibration noise from the appliance.
Increased durability: SMP adhesives are designed to withstand high-stress applications, offering great shock absorption and vibration resistance.
Certain adhesives work better than others in appliance assembly applications. Knowing expert considerations and recommendations can help you narrow down your options and find the right fit for your needs. Contact a Bostik representative to learn more about which adhesive technology will work best for your appliance applications.
Learn more with this other relevant content: