Apr 27, 2023 - 4 Minutes
Application Techniques for Exterior Façades | Bostik Blog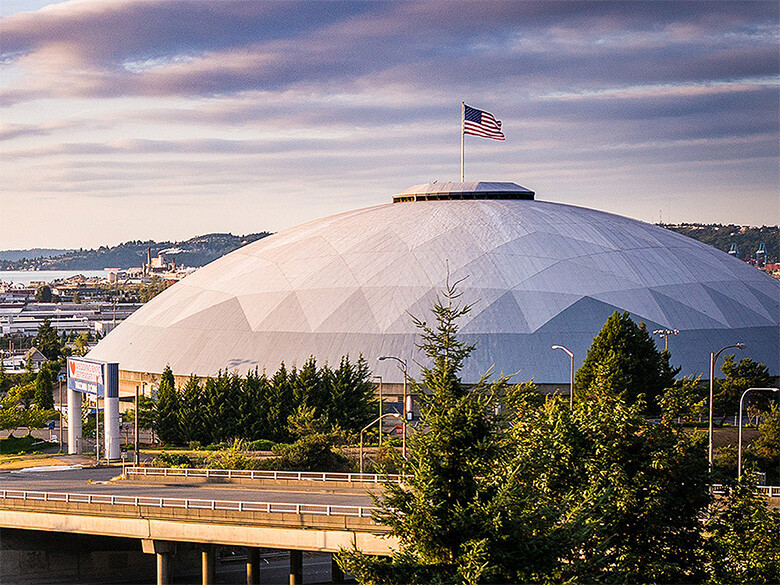 A ventilated façade is a cladding system used on new and existing buildings that has gained popularity in recent years for its durability, energy-saving benefits and fast and simple installation process — not to mention the different types of cladding materials you can use with it.
There are several installation methods to attach any type of façade panel to a building's substructure, from mechanical options like screws or clips to chemical alternatives like panel bonding adhesive — or even a combination of both. Some methods work better than others when it comes to a ventilated system, not to mention different types of panel materials.
Let's break down these installation techniques to help you decide which method works best for your next project.
The traditional façade attachment practice is the mechanical method. Typically, this means using screws or rivets into the building to hold the panels in place. This usually requires drilling the holes into the panels on-site, causing excessive dust and noise and risking weakening or breaking the panels.
The screws and rivets are also visible on the panels once installed. Sometimes they can be painted to look the same as the panels, but they are still noticeably there when taking a closer look. Some architects even go for a more stylized or industrial look by making the visible attachments part of the design aesthetic with plugs. However, if you want a clean style, visible hardware may not be part of the look you are going for.
Clips, hooks and brackets are becoming a more popular mechanical option. They can be more discreet and hidden behind the panels with no obvious attachment on the front. These can be used to achieve a modern, seamless aesthetic.
The biggest downside to all mechanical methods is the amount of time it takes to install and the cost. Plus, mechanical installation methods require more materials, special tools and extra labor, along with the extra time, to get the job done.
Another drawback is in the panel performance. When all the weight and loads are distributed between just a few points, it causes a lot of added stress to the screws or clips holding the façade in place. It also makes the panels less wind- and tremor-resistant.
And should a panel break, there is a greater chance pieces could fall from the side of the building since they are only attached at a few points.
Chemical methods, like Bostik's PanelTack™ System, are adhesives that discreetly bond the façade panels to the substructure.
Chemical adhesives are a more durable and aesthetically-pleasing option, along with being the easiest installation method. A façade can be fully applied up to 40% faster than mechanical alternatives with 50% of the labor needed on site. And overall adhesive façade bonding is the most cost-effective option on the market.
Adhesives like the PanelTack System adhere to almost all types of panel materials from gauged tile porcelain, fiber cement boards (FCB) and high-pressure laminate (HPL) to pressed mineral wool (PMW), aluminum composite and even concrete. Since adhesive attaches the back of the façade panels to the substructure, the attachment method is virtually invisible, making it the best option for achieving a seamless design aesthetic.
Chemical methods require no drilling, so the risk of breaking or damaging panels during installation is significantly reduced. There is also no need for any power tools or electricity on-site and no dust or noise generated from chemical adhesives.
Because the adhesive runs the full length of the panels, stress is more evenly distributed, and the chemical bond stands up better against wind and vibrations than mechanical alternatives. This means builders can use thinner panels and lighter support structures, and there is a reduced risk of panels cracking or breaking off the wall.
Chemical adhesives are quickly becoming the preferred choice when installing ventilated facades due to their durability, ease of use, aesthetic appeal and cost-saving benefits.
View the video to see why Peter Wazna, VP of Evolv Surfaces, chose the PanelTack System for his commercial projects.
There is a reduced cost if an architect or developer wants to have a hidden system. There is no drilling or scoring the back of the panel – just using the PanelTack System to install. There is the same look and often the same performance, if not better, than a hidden mechanical system.
Peter Wazna
VP of Evolv Surfaces
Combination: Mechanical and Chemical Methods
Want the flexibility and durability of adhesives with the added security of mechanical fixtures? Opt for a combination of both methods.
One example is combining the PanelTack System with metal clips. The adhesive provides resistance to buildings in high wind load areas while the clips add an extra level of protection should a panel break. This is one of the most secure installation methods available.
If you want a clean, seamless aesthetic, pair the adhesive with hidden hooks rather than clips. Should a panel crack, replacing it will be easy.
If your building is in an area with extreme wind conditions or seismic activity, combining the benefits of both chemical and mechanical installation guarantees a superior level of safety.
Bostik's Proven PanelTack System
When looking for the best panel bonding adhesive for installing your wall panels, see how Bostik's PanelTack System can transform your project. It has a proven track record and is the best adhesive for exterior wall paneling.
Bostik's PanelTack System is a comprehensive package that comes with everything you will need to install your façade panels. The complete PanelTack System includes the adhesive, foam tape and specific primer relevant to your project's building materials.
These products work together in a simple step-by-step process that ensures permanent and comprehensive coverage for a seamless, durable and decorative finish.
Bostik's PanelTack adhesive cannot only help keep the design of your exteriors beautiful, but also shows exceptional strength in conditions of seismic tremors, heavy traffic and extreme wind load, as proven by the successful passing of AAMA 501.6 Seismic Test Method, and fire stability and resistance with the NFPA 285 Standard Fire Test Method. Bostik's line of construction products range from concrete and floor repair, levelers, patches, building enclosure sealants and tiling systems, as well as resilient, LVT and hardwood flooring adhesives. Check out Bostik's PanelTack system here, or contact us for more information.
Contact our experts for more information on how PanelTack can help your next job.
Learn more about Bostik's PanelTack