LOCK A490 LVT™
Firm-set Vinyl Flooring Adhesive
Product overview
Product previously known as LVT-Lock+

Bostik LOCK A490 LVT is a solvent-free, water-based, acrylic adhesive specifically formulated for the installation of vinyl flooring. LOCK A490 LVT is a 0 VOC formulation as calculated by SCAQMD Rule 1168. It displays tenacious early-bond strength and is specially formulated to be highly resistant to plasticizer migration. LOCK A490 LVT has been formulated to exhibit a unique combination of application properties including excellent trowelability, fast tack/grab, low odor, and easy cleanup.
Smart Advantages
Rapid tacking, firm set
High bond & shear strength
Plasticizer migration resistant
Bostik Announces Rebranding of Soft Flooring Range
Bostik has announced, beginning in August 2021, the rebranding and expanding of its soft floor ...
Read more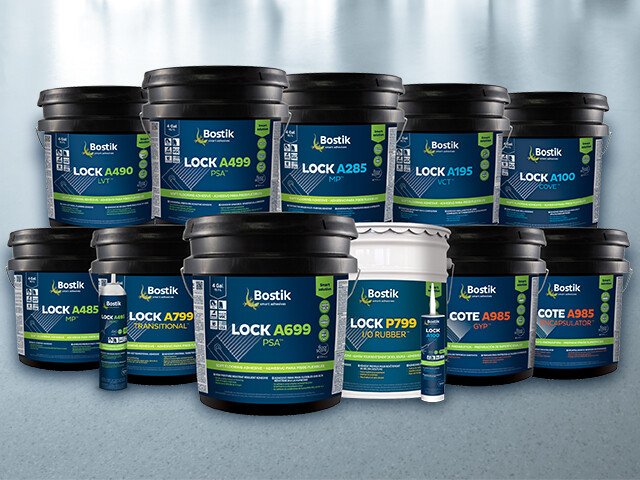 Bostik Announces Launch of New Mobile App
Bostik has announced the release of its new Bostik Pro™ app, available for free on both iOS ...
Read more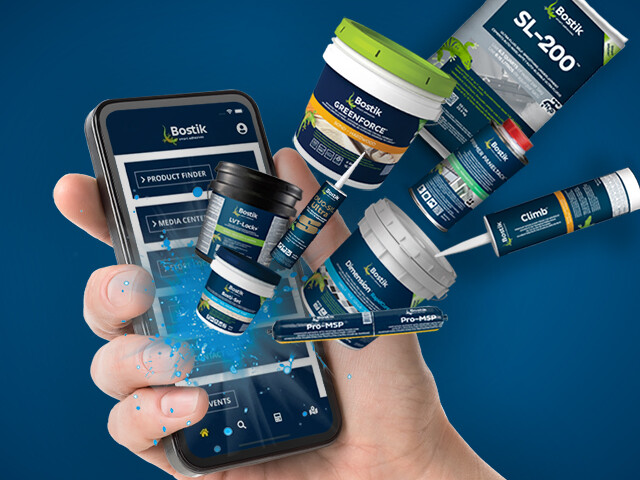 LOCK A490 LVT may be used to adhere
Use Environments
Offices/Light Commercial
Residential
Hospitality
Heavy Commercial

Hospital/Healthcare
LOCK A490 LVT may be used over these substrates
Concrete
Plywood (APA Grade)
OSB Underlayment
Well-Bonded Vinyl
Terrazzo
Gypsum Underlayment (Dry, above-grade applications only)
LEED® Contribution
LOCK A490 LVT is a 0 VOC formulation as calculated per SCAQMD Rule 1168 and may contribute toward LEED® credits under LEED® v4 Credits: IEQ Credit 2.1 and IEQ Credit 2.2.