LOCK P799 I/O RUBBER™
Premium Rubber Flooring Adhesive
Product overview
Product previously known as GreenFusion

Bostik LOCK P799 I/O RUBBER is a solvent-free, single-component, moisture-cured, urethane adhesive specifically formulated for the installation of most rubber flooring. LOCK P799 I/O RUBBER is a 0-VOC formulation as calculated per SCAQMD Rule 1168. Once cured, this adhesive is not adversely affected by exposure to moisture, and its superior properties provide a tenacious bond to a variety of surfaces either indoors or outdoors. LOCK P799 I/O RUBBER has been formulated to exhibit a unique combination of application properties including excellent trowelability, fast tack/grab, low odor, and easy cleanup.
LOCK P799 I/O RUBBER comes with Bostik's BLOCKADE® antimicrobial protection, which inhibits the growth of bacteria, mold, or mildew on the surface of the dried adhesive; the dried adhesive resists stains caused by mold or mildew.
Geographic availability
Canada
United States of America
Available sizes
2 gallon pail
4 gallon pail
Smart Advantages
Superior bond strength
Interior & exterior
Low odor & solvent-free
Bostik Announces Rebranding of Soft Flooring Range
Bostik has announced, beginning in August 2021, the rebranding and expanding of its soft floor ...
Read more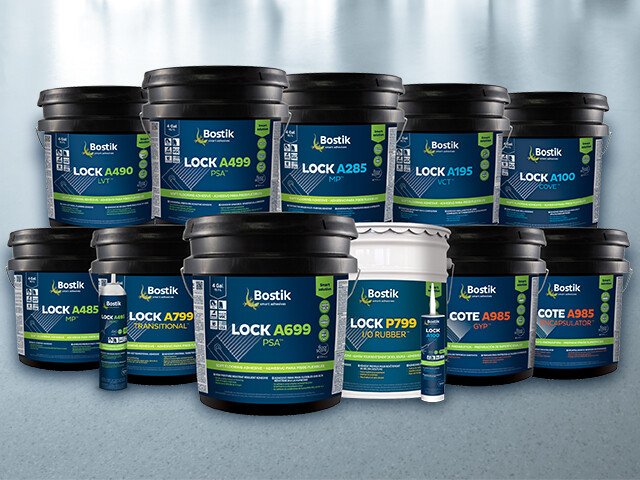 Bostik Announces Launch of New Mobile App
Bostik has announced the release of its new Bostik Pro™ app, available for free on both iOS ...
Read more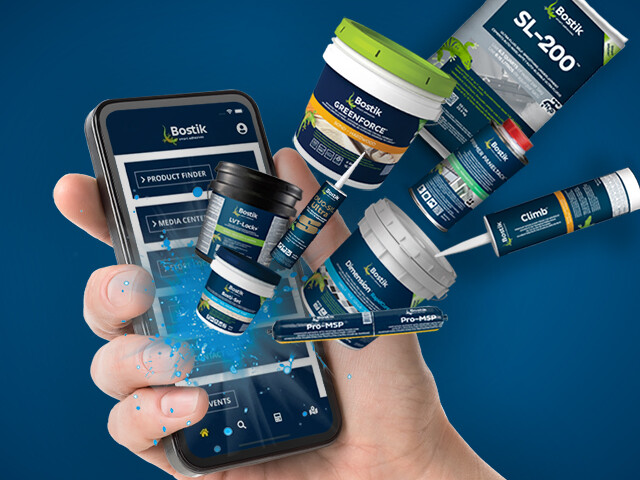 LOCK P799 I/O RUBBER may be used to bond
Rubber

Exterior Carpet

LVT, Sheet PVC, or VCT

Linoleum
Use Environments
Exterior
Residential
Offices/Light Commercial
Hospital

Hospitality

Wet Areas

Heavy Commercial
LOCK P799 I/O RUBBER may be used over these substrates
Concrete
Plywood
Well-Bonded Vinyl
Well-Bonded Vinyl
Terrazzo

Asphalt
LEED® Contribution
LOCK P799 I/O RUBBER has 0 VOCs (as calculated per SCAQMD Rule 1168), and may contribute toward LEED® credits under LEED® v4 Credits: IEQ Credit 2.1 and IEQ Credit 2.2.