SL-175™
Premium Self-Leveling Underlayment & Wear Layer
Product overview
SL-175 is a premium, cement-based, self-leveling underlayment that can be used to create a smooth, flat or level surface prior to the installation of floor coverings. It's long working time, low shrinkage and superior leveling properties make it the ideal product for demanding applications on, above or below grade.
Geographic availability
Canada
United States of America
Smart Advantages
Install from 1/8" to 2" neat
Walkable in 1 to 2 hours
Install floor covering in 6-16 hours
Floor Score Certification Registration SCS-FS-08384

Surface Preparation Sell Sheet

SL-175 Health Product Declaration
Bostik to Aid NFCAP Train Flooring Contractors Nationwide
The National Flooring Contractors Apprenticeship Program (NFCAP), launched officially in 2020, ...
Read more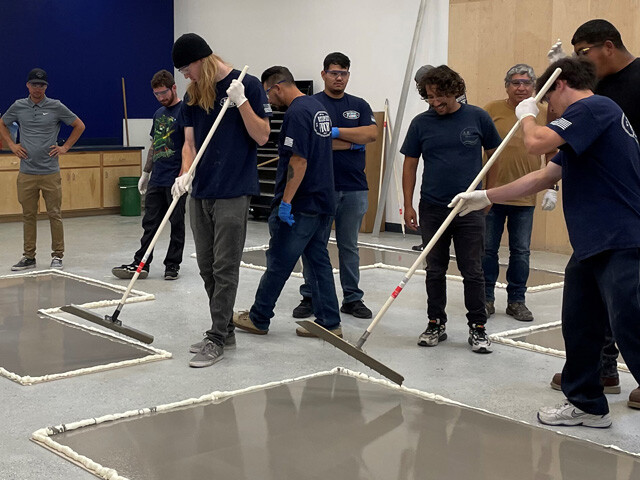 Bostik SL-175 is also a durable wear layer when a natural concrete look is desired. Topical stains, dyes and surface treatments further expand the decorative possibilities.
Product Features
Fast return to service; walkable in just 1-2 hours
Can be installed from 1/8" - 2" neat and to 5" properly extended
Maintains healing and pour merging properties for up to 20 minutes
May be pigmented with topical stains, dyes or surface treatments
Mold and mildew resistant
Ideal for pumping applications
Can be used as an underlayment or wear layer
Can be left open to normal construction traffic
Contributes points to LEED® certified projects
Can be installed over "green concrete" for early construction phase applications
Can be feather-edged to meet existing elevations
High performance, calcium aluminate formulation
21% recycled content