SL-Rapid™
Rapid Setting Self-Leveling Underlayment
Product overview
Bostik SL-Rapid is a rapid-setting, cement-based, self-leveling underlayment that can be used to create a smooth, flat and level surface prior to the installation of floor coverings. Its rapid-setting properties, low shrinkage and superior leveling properties make it the ideal product for time sensitive and demanding applications on, above, or below grade.
Smart Advantages
Install floor covering in 1 to 4 hours
Install thickness from 1/8" to 1" neat
Up to 40% more fluid than traditional self-levelers
Surface Preparation Sell Sheet
Bostik to Aid NFCAP Train Flooring Contractors Nationwide
The National Flooring Contractors Apprenticeship Program (NFCAP), launched officially in 2020, ...
Read more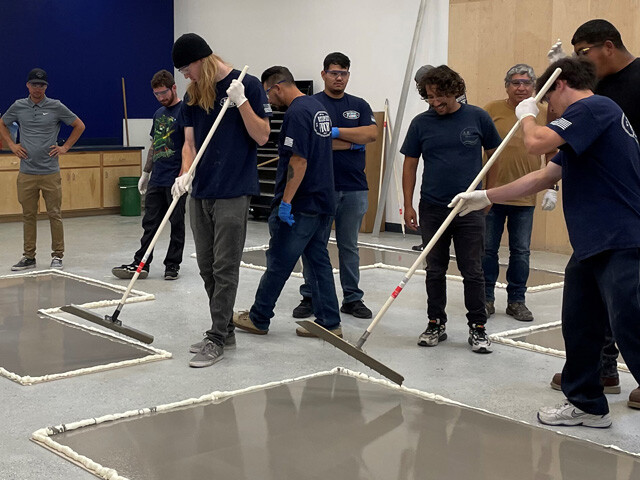 Introducing Bostik Academy – A Technical Knowledge Center for Industry Professionals
Bostik proudly announces the launch of Bostik Academy for North American contractors, distributors, ...
Read more
The SL-Rapid's setting properties mean tile can be installed as quickly as one hour after walkable. Additionally, moisture sensitive floor coverings such as wood, carpet, VCT, vinyl sheet goods, and rubber can generally be installed four hours after walkable.
Product Features
Fast install for ceramic tile – 1 hour

Can be installed from 1/8" – 1" neat

Ideal for bucket or barrel mixing applications

Creates a super smooth surface necessary for various floor coverings

Maintains healing and pour merging properties for up to 20 minutes

Very fast and easy to apply without the imperfections associated with hand patching

Highly fluid self-leveler for easy smoothing and pouring

Mold and mildew resistant

Contributes points to LEED® Certified Projects

High performance, calcium aluminate formulation