SL-Primer™
Self-Leveling Underlayment Primer
Product overview
Bostik SL-Primer™ is designed for use with Bostik's line of self-leveling underlayments and patches. SL-Primer™ is a high solids latex primer that seals porous substrates and facilitates bond of the underlayment to the subfloor. SL-Primer™ can be used over concrete and exterior-grade plywood substrates.
Smart Advantages
Seals porous substrates
Fast drying
Low VOC, water-based formulation
Bostik Rolls
Out Roll-Cote™
Bostik has introduced Roll-Cote, a high-performance moisture vapor barrier coating and primer, to ...
Read more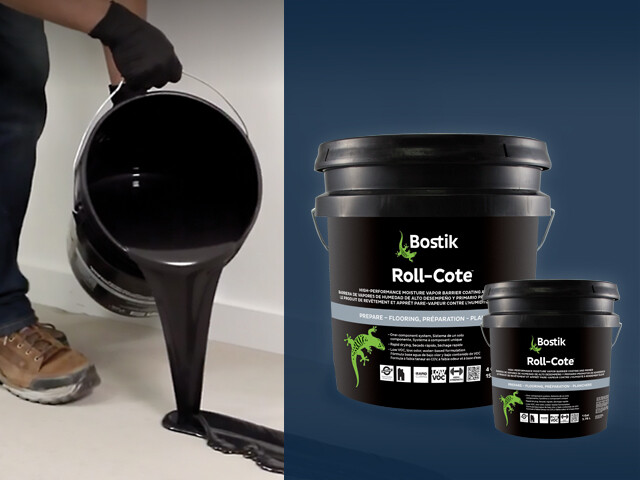 Product Features
Roll, broom or spray application
Water-based and VOC compliant
Very low odor
Small particle size for excellent penetration
Excellent bond strength and fast penetration
Can be applied to green concrete a minimum of 7 days old
Contributes points to LEED® certified projects