UltraFinish™ Pro
Premium Portland Cement Repair Patch
Product overview
UltraFinish™ Pro is a cement-based, rapid drying, trowelable repair patch and skimcoat that is used to smooth subfloors prior to the installation of finished floor coverings.
Smart Advantages
Applies from a skim coat to 1/2"
Install flooring in 15 minutes
Excellent for skim coating or patching
Bostik Rolls
Out Roll-Cote™
Bostik has introduced Roll-Cote, a high-performance moisture vapor barrier coating and primer, to ...
Read more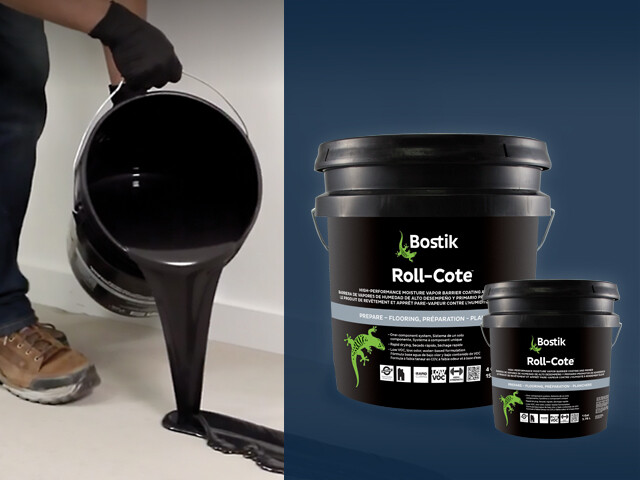 UltraFinish™ Pro allows for the installation of many floor coverings in as little as 15 minutes. It can be applied over properly prepared concrete, wood, cement-based terrazzo, VCT, ceramic, quarry tile, cutback and non-water soluble adhesive residue.
Product Features
Wall patch application over cement backer units
Bonds to a wide variety of substrates
Accepts many floor coverings in as little as 15 minutes
Tenacious adhesion
Creamy, smooth workability
Exceptional coverage
Can be re-tempered without the addition of water
Mold and mildew resistant
Contributes points to LEED® certified projects 22% recycled content Moisture insensitive