UltraRamp™
Premium Portland Cement Ramping Patch
Product overview
UltraRamp™ is a rapid setting, cement-based, ramping patch with excellent workability that makes screeding, ramping or patching fast and easy. UltraRamp™ can be used over concrete, terrazzo, ceramic or quarry tile, epoxy coatings, non-water soluble adhesive residue and approved wood subfloors.
Smart Advantages
Applies from a skimcoat to 2" neat, 5" properly extended
Install flooring in as little as one hour
Ideal for screeding, ramping, patching & heavy skimcoating
Bostik Rolls
Out Roll-Cote™
Bostik has introduced Roll-Cote, a high-performance moisture vapor barrier coating and primer, to ...
Read more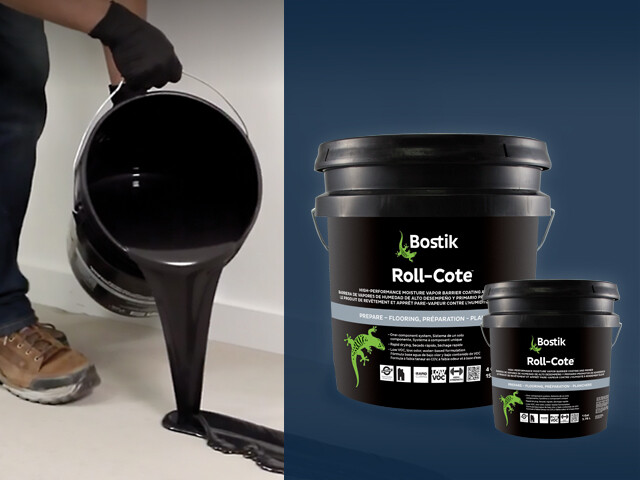 Product Features
Ideal for screeding, ramping, patching & heavy skim coating
Can be used as an interior wear surface with the application of a suitable coating
Exceptional compressive strength
Can be applied over approved wood subfloors as directed
Compatible with all adhesives approved for use on concrete
Can be re-tempered without the addition of water
Mold and mildew resistant
Install flooring in as little as one hour
Ideal basecoat for resilient flooring in heavy service environments, such as retail stores, hospitals and schools
Contributes points to LEED® certified projects