Pro-Cure™
Moisture-Cure Urethane Adhesive
Product overview
Bostik's Pro-Cure™ is a professional grade, moisture-cure urethane adhesive for wood flooring; this adhesive does NOT contain any water. Pro-Cure™ may be used to adhere all engineered, acrylic impregnated, solid plank-flat milled, shorts, bamboo and parquet hardwood flooring designed and recommended in writing by the hardwood flooring manufacturer for glue-down applications. This adhesive can also be used to install plywood as described, as well as, ceramic tile, marble, and stone inlays for light commercial and/or residential applications.
Smart Advantages
Great green grab minimizes slipping
Moderate moisture vapor protection
Low VOC
Bostik Announces Launch of New Mobile App
Bostik has announced the release of its new Bostik Pro™ app, available for free on both iOS ...
Read more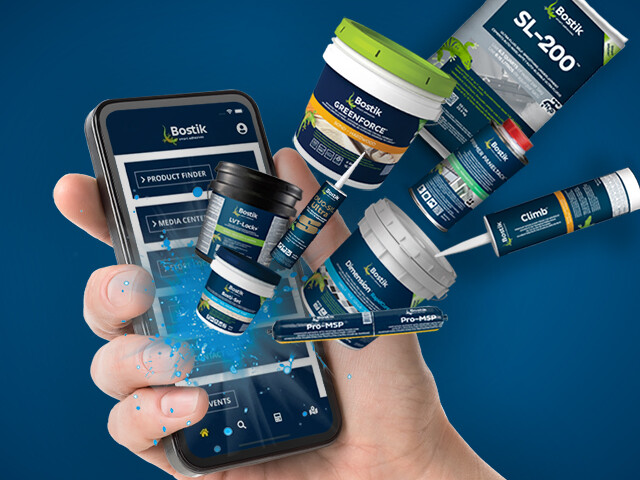 Moisture-Cure Urethane Adhesive
Bostik Pro-Cure™ may be used over all properly prepared substrates common to hardwood flooring installations including:
Concrete
Plywood
OSB (underlayment grade)
Well-bonded ceramic tile
Cement backer board
Gypsum patch/underlayments (dry, above-grade)
Cement patch/underlayments, radiant-heat flooring
Terrazzo