WOOD-GRIP™
Hardwood & Bamboo Adhesive & Moisture Control Membrane
Product overview
Wood-Grip™ is a hardwood and bamboo adhesive and moisture control membrane all in one. Bostik's polymer adhesive formulation maintains long term durability and moisture control properties, and it is easy to spread and clean off of prefinished flooring before and after cure. This adhesive has low VOC's (as calculated per SCAQMD Rule 1168) and does NOT contain any water.
Smart Advantages
Easy to clean before and after cure
Concrete moisture vapor control
Low odor and VOC
Bostik Announces Launch of New Mobile App
Bostik has announced the release of its new Bostik Pro™ app, available for free on both iOS ...
Read more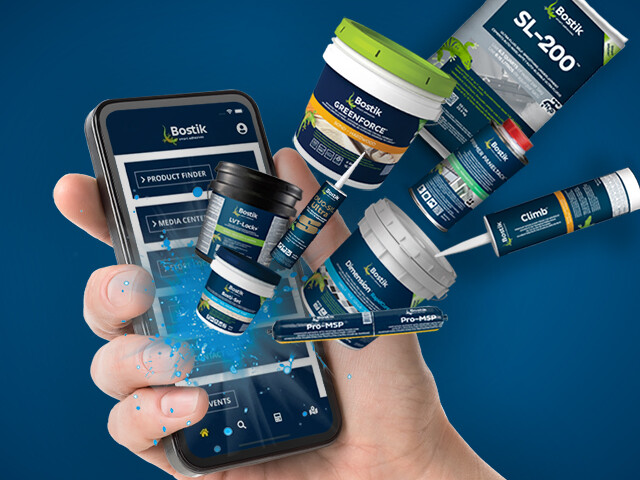 Use Environments
Residential
Offices/Light Commercial
Heavy Commercial/Retail
Substrates
Concrete
Concrete Board
Concrete Patch/SLU
Gypcrete
Plywood
OSB
Ceramic Tile
Terrazzo
Well-Bonded Vinyl
Flooring Types
Solid Hardwood
Engineered Hardwood
Bamboo
Cork
Parquet
Plywood
Ceramic Tile, Marble, Stone Inlays (residential or light commercial only)