Many of our smart sealants are recognised around the world for use in domestic and large-scale construction projects. Innovative products such as the Bostik Seal 'N' Flex® range are at the forefront of sealant technology that is well-known and specified.
POLYURETHANE SEALANTS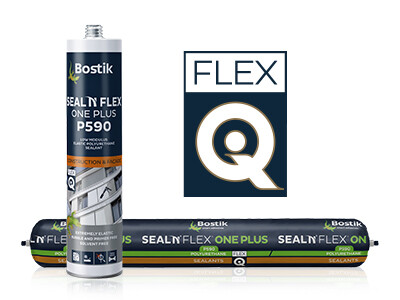 SEAL 'N' FLEX® ONE PLUS P590
Low modulus polyurethane construction sealant for expansion and dilation joints
POLYURETHANE SEALANTS
Bostik polyurethane (PU) sealants are some of our strongest sealant technologies. Coupled with high levels of flexibility, these sealants are ideal for glazing or construction joints as well as being highly resistant to weather conditions, UV exposure and pollution.
Bostik polyurethane sealants benefit from greater joint movement capability over conventional silicone sealants and have greater durability when exposed to fluctuating weather conditions.
MS POLYMER SEALANTS
Modified-Silyl Polymer (MSP) technology is a unique hybrid formulation, where the strength of a polyurethane is combined with weathering resistance of silicones. It is free of solvents and other hazardous chemicals to produce an environmentally friendly finish.
FIRE-RATED SEALANTS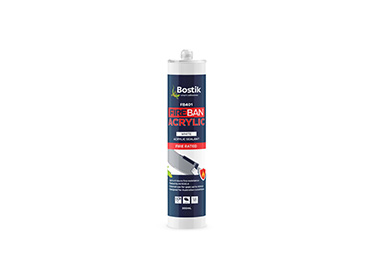 FIREBAN® ACRYLIC
Fire rated acrylic based sealant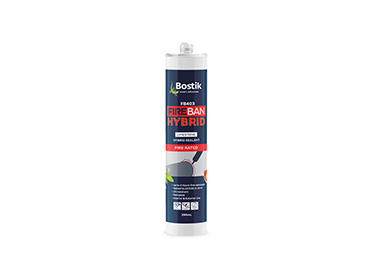 FIREBAN® HYBRID
High performance hybrid fire-rated sealant
FIRE-RATED SEALANTS
Bostik's range of fire-rated sealants compartmentalising (or limit fire and smoke) to one area of the building. This means that the spread of fire and smoke is significantly reduced or slowed down. Bostik fire-rated sealants work effectively as a fire retardant between ceilings, beams and joints to stop fires from spreading.
All Bostik fire rated sealants have a minimum Fire Test Certification of AS1530.4 and AS4072.1.
SILICONE SEALANTS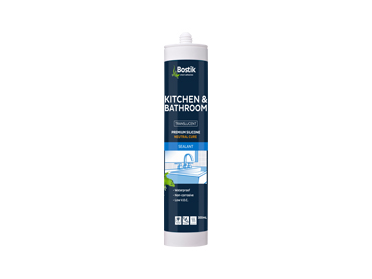 KITCHEN & BATHROOM NEUTRAL CURE
Neutral cure wet-area silicone
SILICONE SEALANTS
Bostik silicone sealants form a tough, flexible rubber that can maintain its integrity for years and years. That means Bostik silicone sealants are perfect for sealing out water or weatherproofing to prevent costly degradation or damage to other materials around the home.