Off-site Construction: Bostik's new way of building
What is Off-Site?
Off-site construction involves making building elements or even entire structures in a factory and then transporting them to the construction site, final location. Being a centralized process, off-site construction is faster, safer, stringently regulated, and requires less stock management that results in higher productivity and improved quality control.
The construction industry is turning more and more to off-site construction methods and the trend will become even more popular in the future.
Efficiency

Cost-effective
Faster production time
Better manufacturing process and quality

Flexibility

Easy to transport
Custom-made design
Easy to dismantle, relocate and/or reuse

Sustainability

Lower carbon footprint
Less waste, less energy in the production cycle
Greater safety and working conditions
Bostik: Leading the Way in Off-Site Construction Globally
Bostik is a specialist in the global construction market. We offer a wide range of products for wall and floor preparation, waterproofing, flooring, sealing, bonding, and passive fire protection.
Our innovative bonding solutions are recognized and used globally in both new construction and renovation projects. Over the years, we have gained extensive experience working with prefab manufacturers worldwide. We collaborate closely with our clients to build strong partnerships, allowing us to provide tailored solutions for modular builds, pods, or panels.
The Bostik Team possesses the knowledge and expertise to support you in this innovative approach to construction!
What are the main off-site segments?
Off-site construction is not a single technique but a range of methods that can be used to move as much or as little of a building project off the building site and into a factory as makes sense for that project.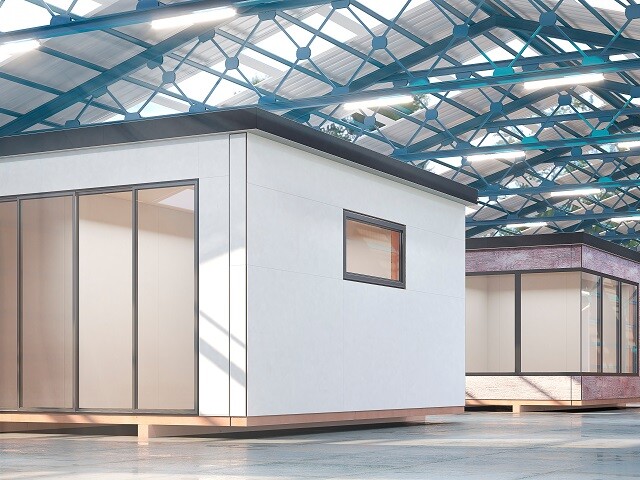 1. Modular building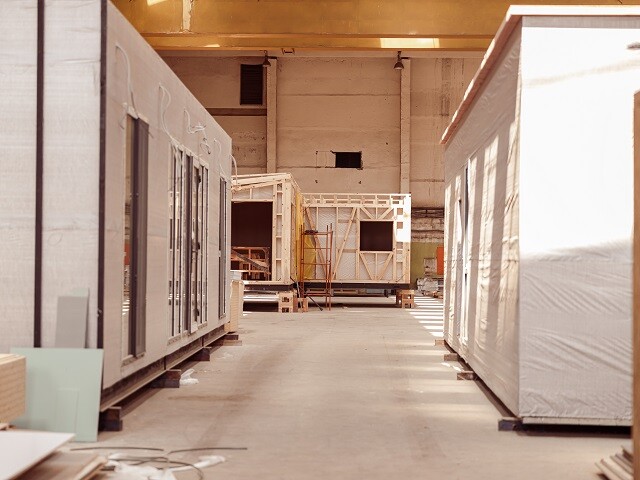 2. Sanitary Pods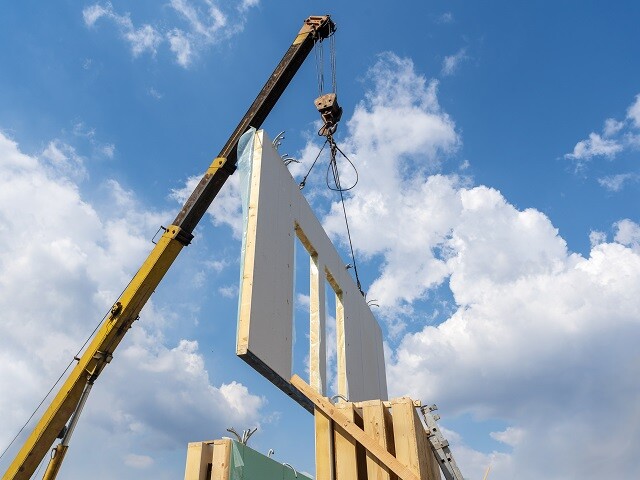 3. Prefabricated panels
Modular building: A fast building method of construction
Modular units are designed and constructed off-site to the client's specifications. They are then delivered and installed 'just in time' at the construction site, where the ground and civil works have been completed and are ready to receive the modular system.
At Bostik, we offer complete systems, from floor preparation to adhesives, and provide solutions for sealing and bonding.
Flexible Solutions for Sanitary Pods
Modular bathroom pods are manufactured off-site in a factory environment, individually engineered, and delivered as fully complete modules ready for installation on-site. Once the pods are connected on-site, no further trades are required. The finished pod can remain locked until handover.
In traditional building, a multitude of trades needs to be well-coordinated to complete the construction and finishing of the units.
Dependable and durable Precast Structural Solutions
Precast structures are comprised of a small number of different elements selected, assembled and connected on-site to form a complete building structure.
Connection between elements is critical and can be difficult to achieve. Understanding the importance of the structural integrity of prefabricated elements, Bostik provide different technologies to seal and fill joint gaps between structural elements.
Precast structures are composed of a limited number of distinct elements that are carefully chosen, assembled, and connected on-site to form a complete building structure.
The connection between these elements is critical, and achieving it can be challenging. Recognizing the importance of structural integrity in prefabricated elements, Bostik offers various technologies to seal and fill the joint gaps between these structural components.