Application
For many roofing applications we offer you tenacious sealing and bonding performance, including metal roofs, gutters and roof tile installations. Roof sealants are also suitable for use on soffits and fascias. Easy to apply, butyl sealants can also fill the narrowest of gaps and bond to most building materials, making them ideal for fixing leaks.
To perform in even the harshest climates Bostik's unmatched line of sealant products for roofing systems are designed with the strength. Our adhesive and sealant products for roofing systems are durable, reliable and easy to use. These adhesive and sealant products also enhance roofing systems' overall aesthetics.
Portfolio
In general, Bostik is offering 3 types of sealants, all with benefits and limitations and for different applications. We can offer you:
Polyurethane (PU) sealant: We offer polyurethane sealants which are specially formulated with low solvent, low odor content for a wide variety of roofing applications. The elastomeric quality of our PU sealants provides long-lasting seals that won't shrink or become brittle with prolonged exposure to weather extremes or ultraviolet rays.  
Bitumen sealant: Our rubberized bitumen sealants are ideal for repairing flashings, sheet roof materials, gutters and downpipes.
Butyl sealant: Providing smart solutions for both roof and gutter sealing, our butyl mastic products are renowned for their exceptional waterproofing and weatherproofing capabilities.
Support & Explanation
For the application segment Roofing, we've made a broad portfolio of adhesives with varying performance characteristics designed to meet the unique and demanding needs of any job. Able to deliver an ideal seal every time, these adhesives are the trusted.
We want to provide you a 'best in class' roof sealant warranty. Moreover,our products have passed rigorous independent testing to become validated by the Sealant, Waterproofing and Restoration Institute (SWRI).

Contact our technical team for informed, professional consultation.
Discover more Sealing & Bonding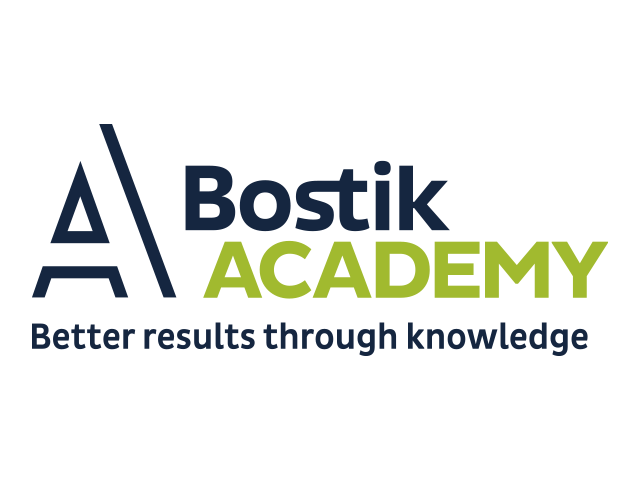 Bostik ACADEMY is a knowledge center carefully created for professionals in the construction market.
At Bostik ACADEMY you will experience a tailored training program that is perfectly matched to your needs.
Our highly skilled Technical Team will present our product portfolio, best application methods, and key industry recommendations. In addition, we are also able to offer tailored dedicated trainings to you and your team.
Just let us know!