The materials used to develop a product contribute to the overall odour profile. Even a small change in substrates or materials can affect odour. Such changes can cause a product to emit an unpleasant smell right out of the package. Carefully designing hygiene adhesives that are odour free is an important first step.
Other factors that influence product odour include:
Article manufacturing and processing
Packaging materials and process
Distribution channel and speed
Consumer dynamics and trends
Identifying an odour source is challenging because there are many factors to consider. Some factors that come into play are how materials smell individually, the scent created when they interact with one another and the manufacturing process involved. Bostik's odour experts are positioned to help manufacturers make their way through the entire process.
Identifying the Odour Source
Interactions result in the final odour by offsetting and combining of individual material odours
Identify the source of the odour is not easy
All materials contribute, and create an overall odour profile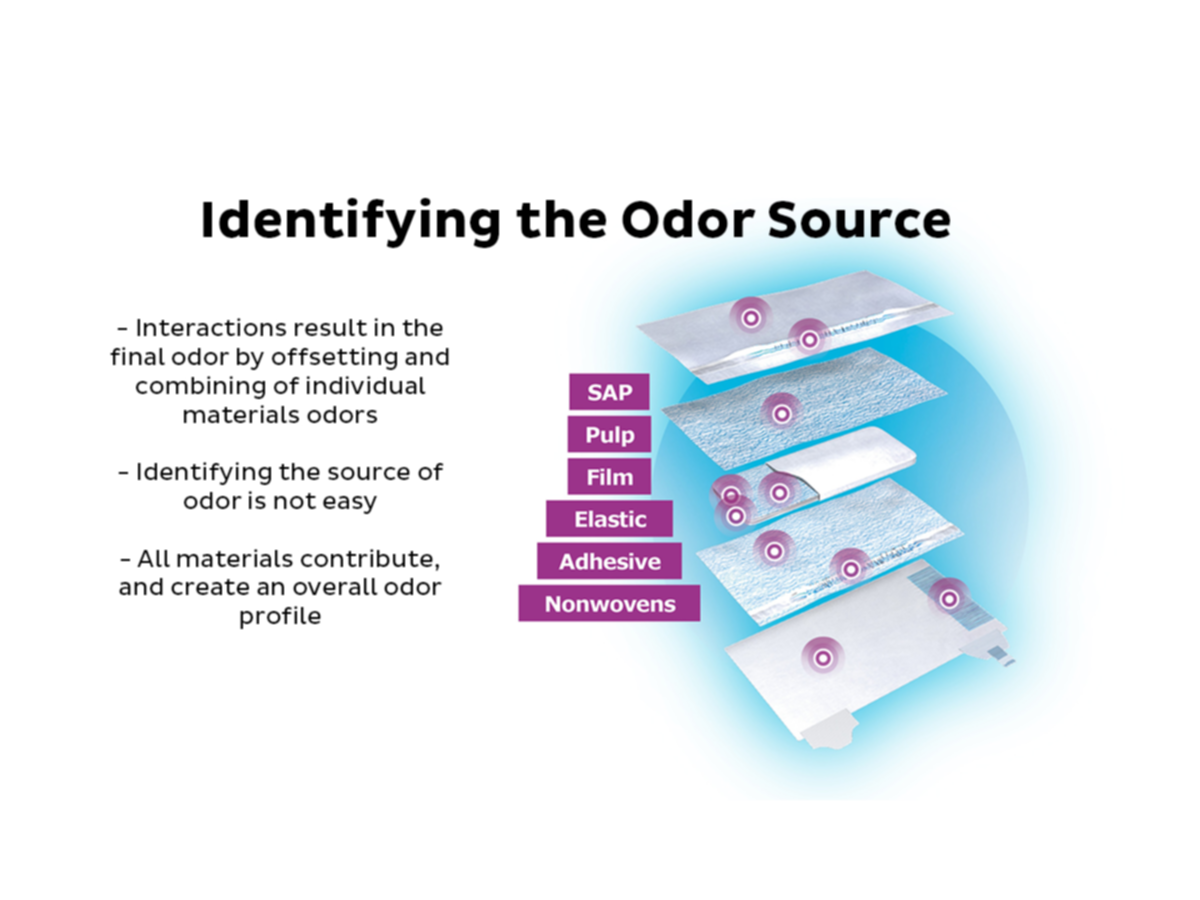 Discover More about Odour in Disposable Hygiene