Substances of Interest in the News: A Timeline of Events for the Disposable Hygiene Industry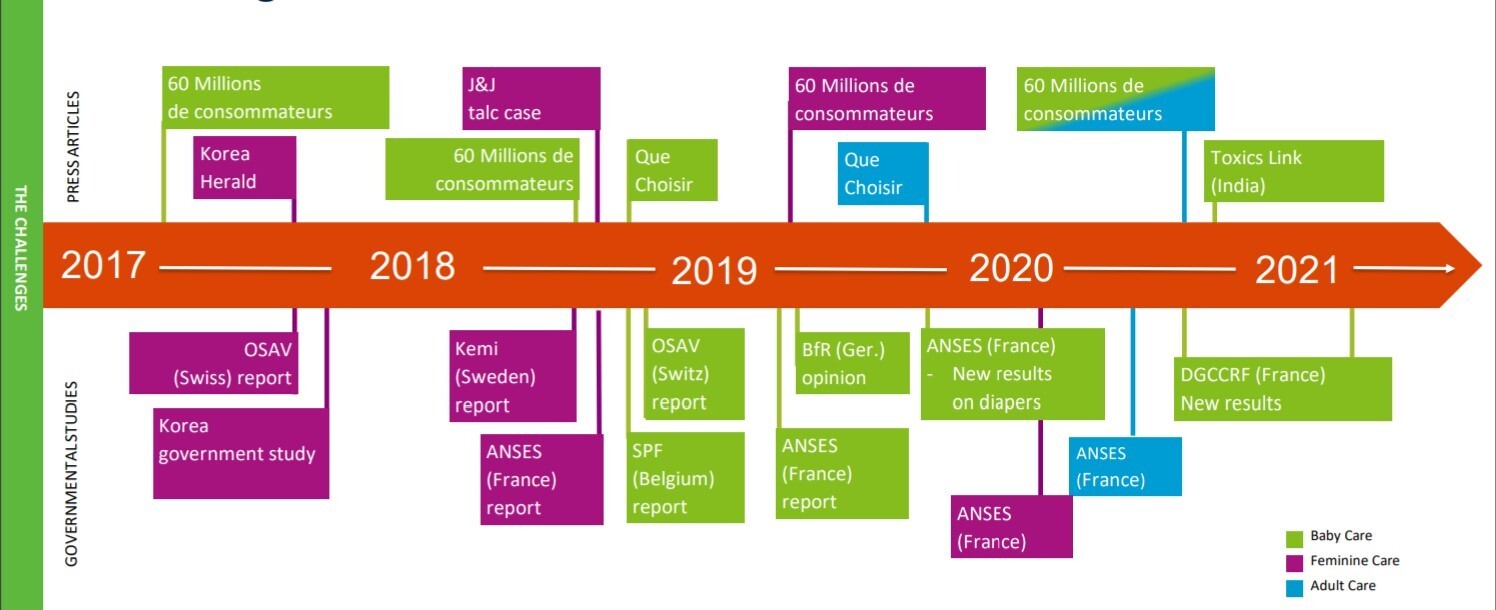 Since January 2017, substances of interest (SOIs) in disposable hygiene products have been a main topic in a variety of published articles, investigative reports, social media posts, and government agency reports.
Keep Reading
Learn more about SOIs in disposable hygiene products when you read Presence ≠ Exposure | Exposure ≠ Risk.
SOI Materials from Bostik Academy
Now you can stay at the forefront of the industry, improve consumer satisfaction, and bring increased value to your organisation. It all starts with easy access to Bostik Academy, exclusively for Bostik customers.

Click the links below to sign-in and access all of our Academy materials.
Discover More about Substances of Interest